2019 Legislative Conference
Save the Date!
TML Legislative Conference
March 18-19, 2019
DoubleTree by Hilton Hotel
315 4th Avenue North
Nashville, TN 37219
Delegate Registration Fee: $150
Spouse/Guest: $50 ***spouse/guest registration may not be used for municipal officials. "Guest" refers to a spouse or personal friend, not a business associate or staff colleague. All Guests must be registered to attend the conference events. No admittance without a registration badge.
TML Room Block is Sold Out -- Deadline Was February 12, 2019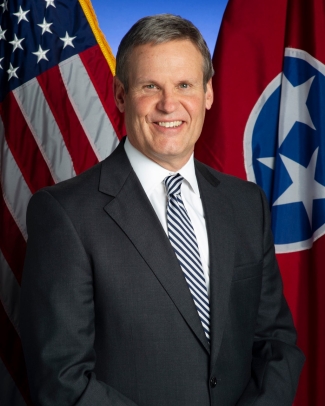 City officials will hear from Gov. Bill Lee at TML's Annual Legislative Conference, slated for March 18 - 19 in Nashville. Lee is scheduled to speak at 2:00 p.m. on Monday, March 18, at the DoubleTree by Hilton Hotel Downtown.
Lee, elected to his first term as Governor of Tennessee in Nov. 2018, has pledged to focus on good jobs, great schools, and safe neighborhoods in order to keep Tennessee moving in the right direction. Rural development, vocational training and criminal justice reform are among his first initiatives he plans to address.
Agenda:
Monday, March 18
11:00 am Registration
12:00 pm Lunch
1:00 pm House Speaker Glen Casada
1:15 pm Rep. John Crawford, Chair, House Local Government Committee
1:30 pm State Comptroller Justin Wilson
1:45 pm TML Staff Reports
2:00 pm Governor Bill Lee
2:30 pm Sen. Bo Watson, Chair, Senate, Finance, Ways & Means Committee
3:00 pm TBI Director David Rausch
4:30 pm House Floor Session
5:00 pm Senate Floor Session
Tuesday, March 19
7:30 am Breakfast
8:00 am Lt. Gov. Randy McNally
8:15 am Sen. Steve Dickerson, Chair, Senate State & Local Government Committee
8:45 am Rep. Susan Lynn, Chair, House Finance, Ways & Means Committee
9:00 am ECD Commissioner Bob Rolfe
9:15 am TDOT Commissioner Clay Bright
9:30 am Closing Remarks
Attend Legislative Committee Meetings