2021 Annual Conference Exhibitors
Please Contact Debbie Kluth with any questions:
Dkluth@tml1.org (615) 425-3908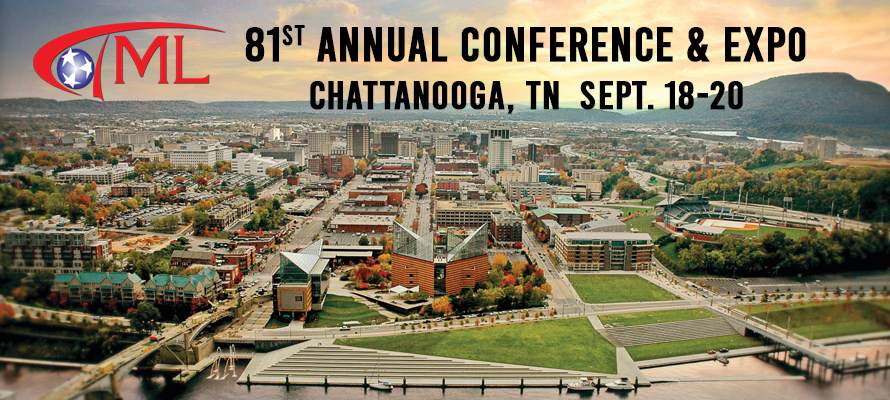 TML's 81st Annual Conference is scheduled for Saturday, September 18, 2021, through Tuesday, September 21, 2021, at the Chattanooga Convention Center. Exibition will take place on Sunday, September 19 and Monday, September 20 with load-in available on Saturday, September 18.
Use the forms below to register for conference, learn about additional sponsoship opportunities, or access other essential resources.
Exhibit Hall Floor Plan with Booth Numbers (use when registering to make your preferred selections)
Fern Company -- Providing Exhibitor Services for Event
Chattanooga Convention Center Website
Need to add another representative to your booth? Use this form
Additional Opportunities
Golf Tournament -- Coming Soon
TML Leadership Meet and Greet with Executives from TML, the Tennessee Municipal Bond Fund, and Public Entity Partners -- Coming Soon
Tennessee Municipal League Sponsorship Opportunities -- Application Form
Tennessee Town & City Newspaper Advertising Opportunity
Marketplace Showroom Advertising Opportunity