Atoka PD host community forum focusing on cyber security, fraud
By KATE COIL
TML Communications Specialist
Cybercriminals stole an estimated $1.8 billion from senior citizens in the U.S. in 2020, part of an overall $4.2 billion scammed from Americans.

The FBI reported a 69% jump in cybercrime nationally last year with residents over the age of 50 losing the most money, between $9,000 and $10,000 on average.

The Atoka Police Department noticed a similar trend in their own community. Capt. Chris Ellwood with the Atoka Police Department said officials noticed numbers of reported fraud were climbing in the community, something Ellwood said was reflected in conservations officers were having with community members.

"Since January, we have seen an increase in reported fraud just to our particular area of about 14%," Ellwood said. "The amount of dollars each victim was losing was also climbing from about $3,000 to $5,000. We also know for that 14% who reported, there is probably about 40% who didn't report they were scammed because they were embarrassed or lost a lot of money to somebody. A lot of citizens were noting that they were experiencing an alarming number of robo-dials and text messages. We were hearing of some new identified scams just out of our local area. Our community was starting to get alarmed. So we sat down and talked with some other partners about what we could do together."

Ellwood said Chief Anthony Rudolph charged the department with finding a way to work with citizens on the problem. The result was an event titled "Coffee, Cops, and Cyber: Let's Talk" to discuss cybersecurity issues. The Atoka Police Department presented the seminar in conjunction with 25th District Attorney General Mark Davidson and featuring keynote speaker Assistant U.S. Attorney Debra Ireland discussing issues such as email scams, social media threats, gift card fraud, digital device safety, and other emerging trends.

While the event was open to all citizens, it also specifically targeted seniors in the community as their age group is often the most targeted by scammers. Ellwood said Assistant U.S. Attorney Debra Ireland made a significant point about why the scammers often target the elderly.

"Back in their day, when the phone rang you always answered it," he said. "After 50 years of always answering that phone, it's hard to change that behavior. That paradigm shift is what we have to get across to our elderly population. We have to say go ahead and answer the phone, but instead of just saying 'hello' wait for 15 seconds. A lot of these robo-calls are based on hearing some kind of noise on the other end of the line, so if you don't say anything they will just hang up."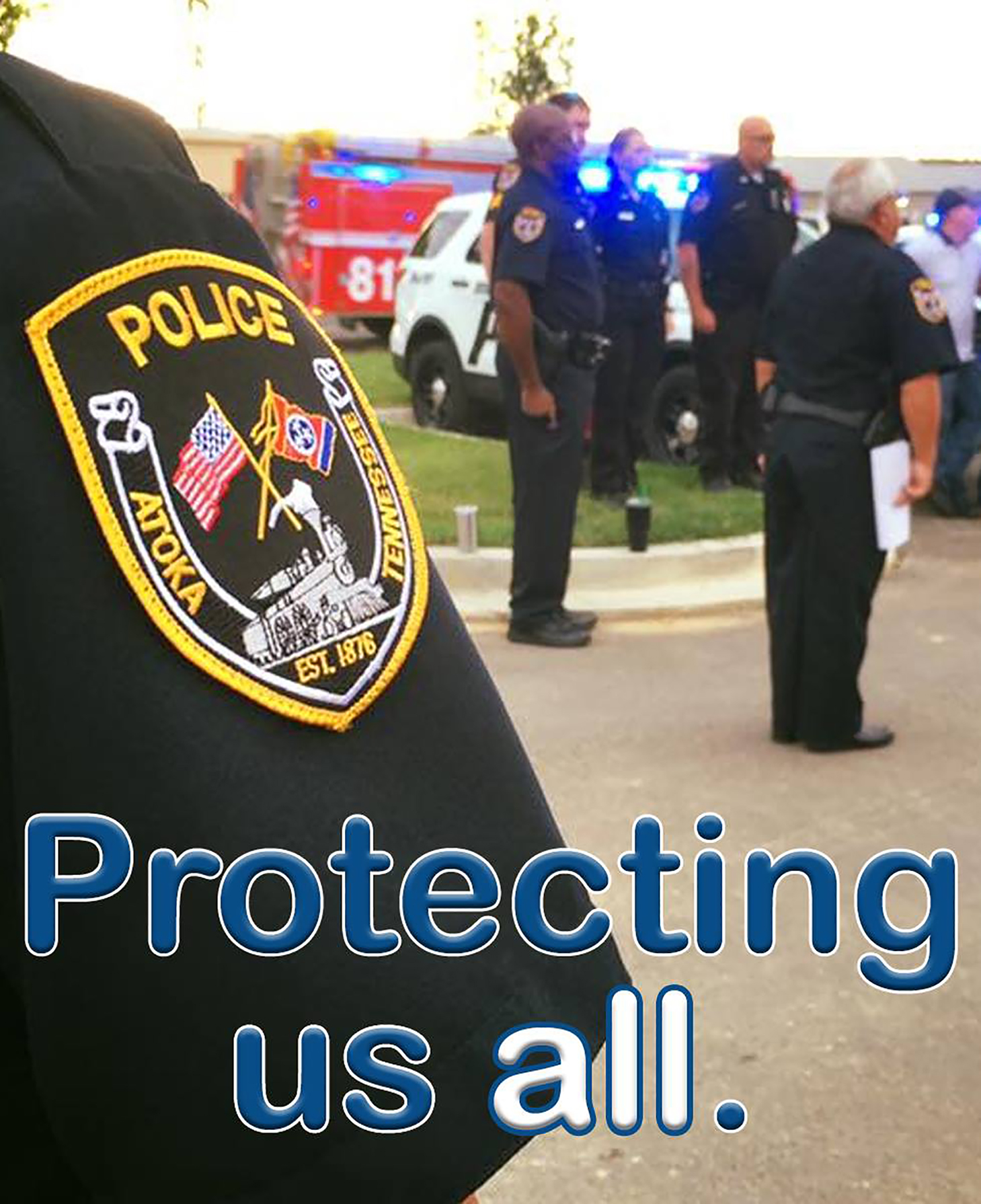 In 2020, 1 in 3 Americans fell victim to a phone scam, according to CallerID company Truecaller. Roughly 59.4 million Americans have lost money to phone scams while 19% have fallen victim to more than one scam.

Just like with kids, Ellwood said it is important to have conversations with seniors about "stranger danger" online.

"Now, stranger danger is on the internet," he said. "These kids when they click on the internet they have a friend right there. They have an immediate affiliation or some common ground with people they meet on the internet. It's the same with our elderly people; some are very lonely. They click to find a relationship or someone to talk to. Wherever they go, they can find someone they have something in common with it."

One way of avoiding falling for a scam is to double check any information given by an unknown caller or email.

"Trust no one and verify everything," Ellwood said. "If you get a call saying your grandkid is locked up in Clarksville and you're here in Atoka, all you have to do is hang up and then call the Clarksville jail. That's all you have to do to verify. If they say you have a warrant out for your arrest, all you need to do is call the local police department."

Most importantly, a person doesn't necessarily have to fall victim to a scam to report a suspicious email or phone call. Ellwood said reports can often be passed on to federal agencies who are already building cases against fraudsters.

"We don't need people to fall for a scam to get evidence," he said. "When you get a call or email and feel you're being phished or led on, that's when you need to bring it to the police's attention. A lot of times these calls are coming from Nigeria, Ghana, and Canada. The Department of Justice has a broader scope. The Federal Trade Commission also allows you to report internet crimes. We urge all of our victims to still report that to the Federal Trade Commission and Department of Justice because they can take the dots and draw the lines to who is doing this."

Going over financial documentation with elderly relatives can also help ensure they haven't been victimized.

"One of the biggest things is not taking control of your parents' financial access but do ask to review their accounts with them," Ellwood said. "You can also go to the bank and have a conversation with them and their bank officials. You can also check their credit cards. There is no need for anyone to have 40 credit cards. Also, show them how to get their free credit report. Become part of their financial world."

Banks are also usually willing to help if a customer feels they have been a victim of fraud.

"Banks invest hundreds of thousands of dollars in fraud software," Ellwood said. "Report it immediately, because sometimes these transactions can pend for two or three days. Some of our laws have changed already to where if a bank sees $300,000 is earmarked to go out to a foreign country, the bank can now stop that transaction until they verify it is legitimate. As a child of an elderly parent, I would say go to the bank officials and tell them the most they're going to write in a check is $500 for their expenses. Alert us if something comes out of that bank account more than that."

Ellwood also encourages everyone to use online tools to check their own financial information daily so they can be come familiar with frequent transactions and notice irregularities.
"We used to check our bank statements once a month when it came in the mail," he said. "Shame on you if you don't check it online every day now. It can be kind of hard for elderly people to get used to doing that, but if you show them how to log on and look at it every day and balance it every day instead of once a month you'll see transactions and skimming coming out. Some people don't realize $3.40 came out of their account, but if a scammer does that to a million people they've made a lot of money."

While having a conversation about finances with elderly relatives may be awkward, Ellwood said that discomfort is well worth preventing the financial and emotional heartbreak a scam can cause them.

"There is no limit to the loss that may occur," he said. "When they get down to complete devastation, they can even lose their homes. There are scams that get titles transferred into new names. There are quite a few people who have lost everything."

With more and more fraud taking place over international boundaries, Ellwood said local police departments are finding educating the public on fraud prevention is essential.

"With scams now, it's all about prevention," he said. "We need to prevent more than we can take in police reports. If this scam is coming from Central America or Ghana, we can't hop on a plane and figure it out. However, our partners at the DOJ can find out there is $300 million in U.S. dollars going to Ghana, they are going down there. The government can start to seize some assets. It can be hard to follow that money, but our federal partners can do that."

Ellwood said he encourages other departments to sit down with their citizens and educate them about these scams and what they can do to be part of the solution.

"It will make your heart feel better, because it certainly aches when you talk to a 75-year-old grandmother who just used her mortgage payment thinking she was getting her grandson out of jail," he said. "It will increase rapport with the community to show the police are being proactive. Community-oriented policing and getting out there and talking to your citizens – even just an idle conversation in the grocery store – can make a difference. We are seeing positive outcomes by going out and talking with people."