Briggs brings military, medical experience to state, local committee
By KATE COIL
TML Communications Specialist
Recently appointed as chairman of the Tennessee State and Local Government Committee, State Sen. Richard Briggs, R-Knoxville, is no stranger to finding solutions to challenges.
A heart and lung surgeon as well as retired U.S. Army colonel, Briggs' leadership experience runs the gamut from the operating theatre to military command. He earned his bachelor's degree from Transylvania University in Lexington, Ky., followed by his doctorate from the University College of Medicine in 1978.
Briggs served in the U.S. Army from 1974 until 2012, including stints in Korea, Egypt, Ecuador, Colombia, Afghanistan, and Iraq. He received the Bronze Star for his service during Operation Desert Storm and served as a combat trauma surgeon in both Afghanistan and Iraq.
Back stateside, Briggs has practiced heart and lung surgery for more than 22 years at St. Mary's-Tennova Medical Center in Knoxville as well as held academic appointments at the University of Texas-San Antonio, the University of Louisville, and the University of Tennessee-Knoxville.
He began his political career in 2008 when he was elected to the Knox County Commission and was again elected to a full six-year term in 2010. He was then elected in 2014 to represent State Senate District 7 located within Knox County.
Lt. Gov. Randy McNally said Briggs was a given choice to chair the State and Local committee, which hears all matters pertaining to state and local governments in general, including utility districts, employees, ordinances, boundary lines, veterans' affairs, penal and correctional institutions, alcoholic beverages, and election laws.
"As a long-time leader in local government, Richard Briggs has the experience and insight to serve this committee well," Lt. Gov. McNally said. "A proven and effective chairman, I am confident he will take on this new task and excel. I am proud to appoint him."
Briggs married his college sweetheart Stephanie. They have been married 48 years.

TT&C: What first interested you in politics? Was there a particular cause or issue that made you decide to run for office?
RB: I had just gotten back from my last tour in Iraq in 2006. I had known [former U.S. Senate Majority Leader] Bill Frist for a long time, and I had worked in his and U.S. Sen. Fred Thompson's campaigns. The main reason I got into those campaigns was because of Bill Frist. He's a heart surgeon like me, so we had crossed paths before. If you had asked me in 2005 on a scale of one to 10 what is your interest in politics, I would have said a zero or maybe a one if something had caught my interest.
At that time in Knox County, they had what was called Black Wednesday. Eight county commissioners were expelled from office and four of the county officers were as well in January 2007 by the Tennessee Supreme Court. Then the county commission was appointed to fill all of those offices, but the newspaper and nine citizens filed suit because it was done in secret, contrary to the public meetings act. In September 2007, all of those seats were vacated by the courts. There was a group in town called the Public Trust Pact who felt we needed to do something about our local county government. I was in the Leadership Knoxville group at the time. I was one of those folks who felt someone had to do something.
TT&C: Congratulations on your recent appointment as the new chair of the Senate State and Local Government Committee. What are your goals as the new chair? What are some of the issues you expect the committee to tackle this year?
RB: We have asked the Secretary of State and the state director of elections to give us a briefing on the election situation in Tennessee. As an extension of that, we want to be sure that Tennessee doesn't have some of the election problems that have come up in other states. It never has, and I think part of the reason it hasn't is because my predecessors on my committee as well as officials in state and local government have done a good job of having secure elections.
There are also accusations of voter suppression. I want to make it very clear, at least from my committee, that voter suppression will not be tolerated. One of the things we are looking into are voting centers. Two years ago, in Rutherford County, we did the first pilot project for voting centers, which was very successful. In November 2020, we had similar programs in three counties and it was very successful. Monroe County is one of the smaller counties that doesn't have the IT infrastructure that some of the urban and suburban counties do, so if they can do it, anyone can.
Another issue is a 1.12% handling fee the state charges counties and municipalities on all sales tax revenues. I had a bill a few years ago that would have eliminated that entirely. That fee may have been reasonable back when the state treasury and comptroller's office had to hire people to calculate that by hand. Today, you push a button on a computer and there it goes. I have a bill this year to drop that fee to 0.5%, which about cuts it in half. That will bring more revenue to municipalities in the entire state. It's about an $18 million fiscal note that will benefit everyone. We are phasing out the Hall Tax, and this bill would help make up some of that lost revenue. As far as public services, you aren't cutting anything. You are just redistributing sales tax revenue and pushing it down to local governments.
We have another bill we're working on that will change how local property tax is accessed. Right now, building owners of big box stores can appeal to the board of equalization their assessment if they aren't happy with the way the local property assessor accessed their building. Fairly often, it gets changed to a lower amount. We have a bill that is going to change that whole mechanism.
TT&C: How would you describe your relationship with municipal officials in your district?
RB: There are two incorporated areas in my district and the county government. I have Farragut and the city of Knoxville. I have known so many of those people for so long. I have known Farragut Mayor Ron Williams before he became mayor. We are on a first-name basis. We talk just about every day. Mayor Indya Kincannon was chair of the school board many years ago when I was on the Knox County Commission. And with the COVID epidemic, she and I talk two or three times a day and text each other often.
TT&C: What is your stance on pre-emption and local control?
RB: I really do believe the saying that the government that is the best government is the one that is closest to the people. My favorite bills that I have carried – and there have been quite a few of these – are the bills that are the local option. We aren't saying that the local government has to do this, but we will give the local government the option of doing it whether it's a county commission, board of mayor and alderman, or city council.
I have carried several bills that deal with local smoking regulations. There were several smoking pre-emption bills that would not let universities, colleges, and TCATs set their own policies; it had to be what the state policy mandated. A few years ago, the city of Knoxville came to me and wanted to put up "no smoking" signs at a playground in city parks. They couldn't do that without a state exemption. It started as a local bill for the city of Knoxville. Then Knox County wanted to sign on, and we ended up with more than 40 counties that wanted to come on that bill as an amendment. We finally rewrote the bill and made it an option for the whole state.
TT&C: There are a couple of bills that have been filed that if passed would reduce local control of the six independent health departments in Tennessee, and one that prohibits businesses from refusing to serve a customer if not wearing a mask. What is your opinion on these measures?
RB: I'll start with the most egregious, which is the mask mandate bill. It's one thing for a government to issue a mandate, but I don't like government telling businesses what they can and can't do. If you have a business that is concerned about their customers and employees while we're in the throes of this pandemic, and they say customers can't come in without wearing a mask so they can protect other customers and their employees, I think a business has the right to do that. And I'll fight that to the mat.
People think I'm either for the mayor or against the mayor or for the health board or against the health board. We have had these health boards for 200 years in this country. They have boards all over the world like this. What I would really like to do next fall is take a Blue-Ribbon panel of experts – and include legislators in that – and decide what we really want to do and what we don't want to do. House Bill 007 gives absolute power to the mayor. Under that bill, the mayor has more power than the president of the U.S., than the governor, and more power than the Legislature. There is no accountability, and I think that is wrong.
You will hear people say that health panels are an unelected, unaccountable board, and I call that the Internet lie. Every member of those boards could be removed within 48 hours, except the mayor. All of them are either appointed by the mayor, the county commission, or the metro government. The other ex-officio member is the superintendent of schools, who could be removed by the school board. People complain about it being an unelected board.
The FAA grounded the 737 that has cost this country and Boeing hundreds of billions of dollars. That is an unelected board. The FDA can decide which vaccines will be approved, what drugs will be approved, and can pull drugs off the market. They're an unelected board. Right here in Tennessee you have the board of medical examiners who could take away my medical license and absolutely kill my business. They're an unelected board. I could go through the boards we have in Tennessee for architects, nurses, dentists, and pharmacists. These boards are accountable even though they aren't elected because the governor can remove people from those boards. I would rather aeronautical engineers decide if aircrafts are worthy to fly and not an elected politician.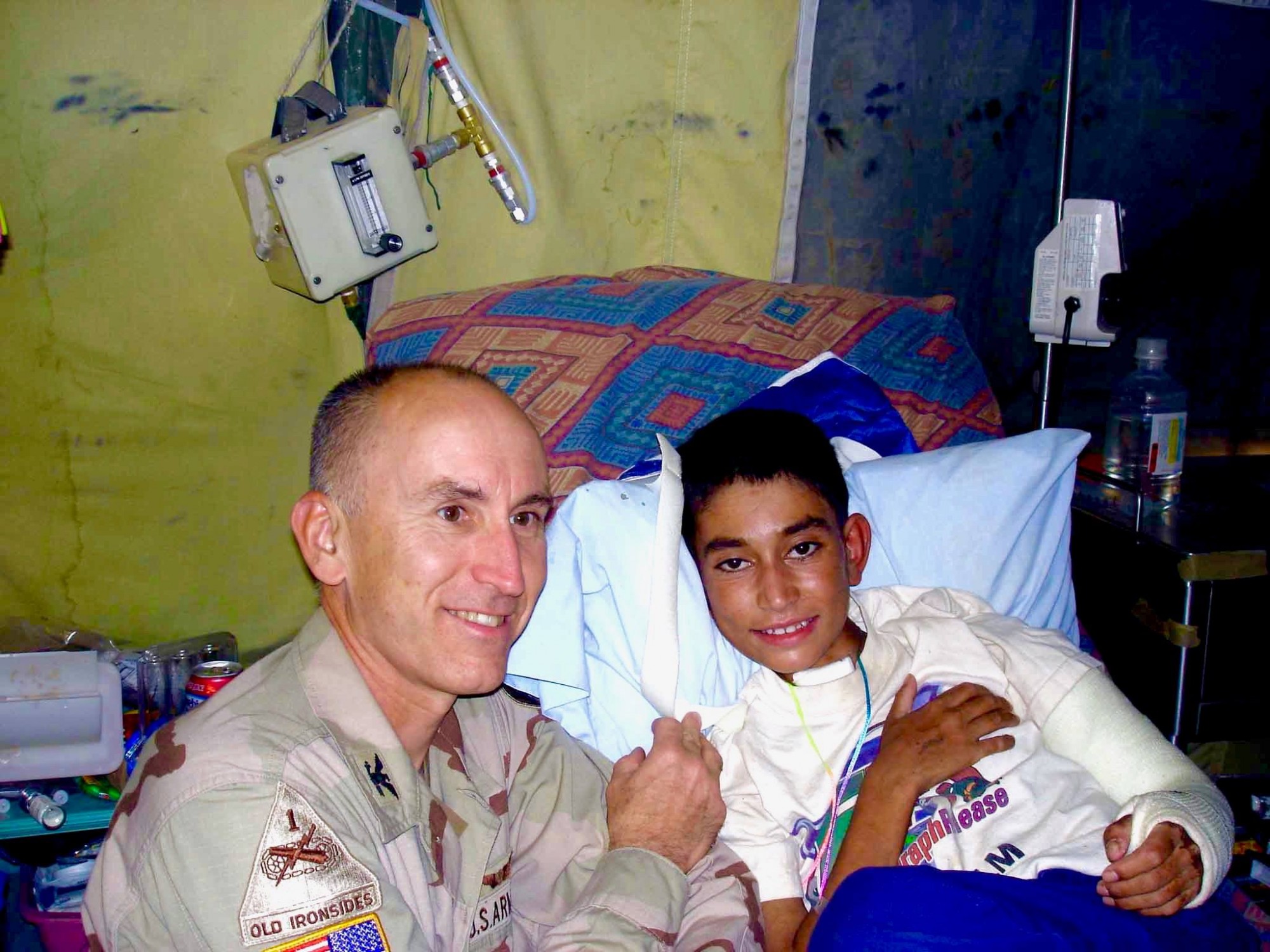 TT&C: You are a doctor by profession. What do you think needs to be the state's priorities for handling the ongoing coronavirus pandemic? Do you think we will return to a pre-COVID state of normal?
RB: The knowledge we have today is totally different than what we knew 10 months ago. No one knew where this was going to go. A few weeks ago, Tennessee was the worst state in the nation and Knoxville was the worst mid-sized city in the nation for incidents of COVID. But the biggest mistake we could make is to prepare for the past. We have got to think into the future, what could be next, and what is the best way to handle that. COVID is the fourth major epidemic we have had in the past 20 years. We don't know what the next one is going to be. When you close businesses and put people out of work and close schools, there are consequences. However, you have to weight it against the severity of the pandemic.
I don't know if we return to a pre-COVID normal. A lot depends on the effectiveness of the vaccine and if we have mutated viruses that don't respond to the vaccine. If we can get 80 to 85% of the population vaccinated and the vaccination is effective, it could be like measles or small pox. You can control some of these diseases if you have effective vaccines and the virus doesn't mutate. We will have to wait and see on that.
TT&C: Tennessee has seen the closure of a dozen rural hospitals in the decade between 2010 and 2020. What needs to be done to ensure that rural residents have access to quality healthcare?
RB: We need to expand to Medicaid. I have sponsored Medicaid expansion every year. I actually have one this year, and we started a serious group. We met with CEO leaders of hospital groups in the state. We assumed that the block grant would fail, but it didn't. There may be opportunities to expand some under the block grants as additional funds become available, but we don't know that for sure yet. We could still go back to the Centers for Medicare and Medicaid Services with a separate Medicaid expansion waiver.
There are several reasons why rural hospitals are failing, and Medicaid expansion is one. They have such a higher rate of uninsured patients in rural areas, but hospitals still have to treat them. In Tennessee, we have also had a real problem with the wage index. The Medicaid National average is 1.0, and in Knox County we were getting paid 0.74. The more efficient you are, the more you get penalized. This is a bigger issue than just healthcare. Often times, the best paying jobs in these communities are the health care jobs. It can also be part of the economic engine that brings other businesses to an area. Businesses aren't going to come there if the closest hospital is an hour away.
TT&C: What sort of progress do you think the state has made in addressing the ongoing opioid epidemic? What further steps need to be taken?
RB: We have literally led the nation in addressing the opioid crisis. We had a bill a couple of years ago that closed about two-thirds of the pill mills in the state, and we did it in a very clever manner by saying the medical director had to have proper qualifications. They also needed one or two years of additional training in pain management.
Where we are lagging is in our rehabilitation. If you close the pill mills, they are going to find drugs some place. Once the people are hooked on drugs, they may need the drugs just to stop the withdrawal symptoms. The problem is heroin, methadone, and some of those can be lethal, especially if they're tainted with fentanyl. Suboxone is available in some of the rehab clinics, but not every doctor can prescribe it. Federal law limits how many patients one doctor can have on suboxone. We passed a bill last year amid this COVID crisis that allows physician's assistants and nurse practitioners prescribe suboxone under close supervision so they can treat more patients. It is impossible for these folks to stop cold turkey. They have to have help.
TT&C: What piece of legislation have you worked on that you are proudest of?
RB: I think the two bills with the biggest impact are the ones that closed the pill mills and one that never got any attention. We called it the Gift Card Bill. Organized crime groups were coming into Tennessee and would shoplift $2,000 or $3,000 worth of merchandise. Someone else would bring it back with the tags still on it. The store wouldn't give them the cash because they didn't have receipts, but would give them gift cards. They would then take those gift cards to the pawn shops and get 50 or 60 cents on the dollar. A lot of that money was being used to fund drugs. We put a stop to that. We had attorney generals from about 12 different states used our legislation as a model.
TT&C: I understand you have an interesting hobby in world-class sailing. How did all of that start?
RB: In the early 80s when I was in the military, I was in Washington D.C. on temporary duty. I started sailing on the Chesapeake then. I'm not a professional by any means. They hire professional sailors to race. After the race, those professional guys fly off somewhere else, and they get guys like me to sail the boat to the next race. It's fun to get to sail their boats, but it's not always comfortable. The boats are super light, and it's like the difference between having a nice ride on a quarter horse versus getting on some young, wild derby horse.
I've sailed the Atlantic from east to west and west to east. I've sailed from Hawaii back to San Francisco and from Fiji stopping at islands along the way to New Zealand, and from Northern Scotland to Norway. I've been all through French Polynesia and the Caribbean island hopping. My wife and I go every year up to the Pacific Northwest into British Columbia. This past summer, I finally bought a large oceangoing sailboat. My brother and I are trying to decide where want to go in it.