Despite obstacles, Charleston officials pushing for city's brighter future
By KATE COIL
TML Communications Specialist
Amid the national and international crises brought on by the global pandemic in 2020, the small city of Charleston found itself facing a crossroads of its own.
Longtime Charleston Mayor Walter Goode died in July 2020 after nearly 30 years of guiding the city of approximately 700 residents. Many city officials were worried the loss of Goode, one of the community's most dedicated advocates, would stymie plans already underway to improve the city.
Looking for someone with the same love and dedication to Charleston, city officials selected Donna McDermott, who had been vice mayor for 20 years. Making history as the city's first female mayor, McDermott has guided Charleston in making several leaps forward.
"I can say Mayor Goode always encouraged me," McDermott said "His are big shoes to fill, but in the past, he had told me that I should be mayor. I am up to the task, but I wish he was still with me to make the transition a little better rather than how it happened, unfortunately. I learned a lot from him."
Charleston Vice Mayor Frankie McCartney said McDermott has continued Goode's legacy.
"Donna hit the ground running," McCartney said. "She's been working on several city projects as well as the reorganization of various city boards."
McDermott said one of her main goals as the city's new mayor was to encourage more activity among the city's boards and commissions.
"I think that because we have gotten the boards connected back up, you can see the dreams of different people trying to manifest," she said. "We have an excellent city team. Even throughout the pandemic, we still are thriving and working to make Charleston more productive, healthier, and more exciting."
McCartney said city officials are hoping to rename Charleston City Hall in honor of Goode as a tribute to his work for the city. As things continue to move forward, McCartney said the city has worked on several initiatives, including the lease of three new vehicles for the city's police department and other projects to improve local security.
"The city commission is working with PE Partners and the Charleston Police Department to help the town become one of the recipients of the PE Partners Property Conservation Grant," he said. "Plans to purchase surveillance equipment are in the beginning stages. Police Chief Johnny Stokes and his department go above and beyond for this community."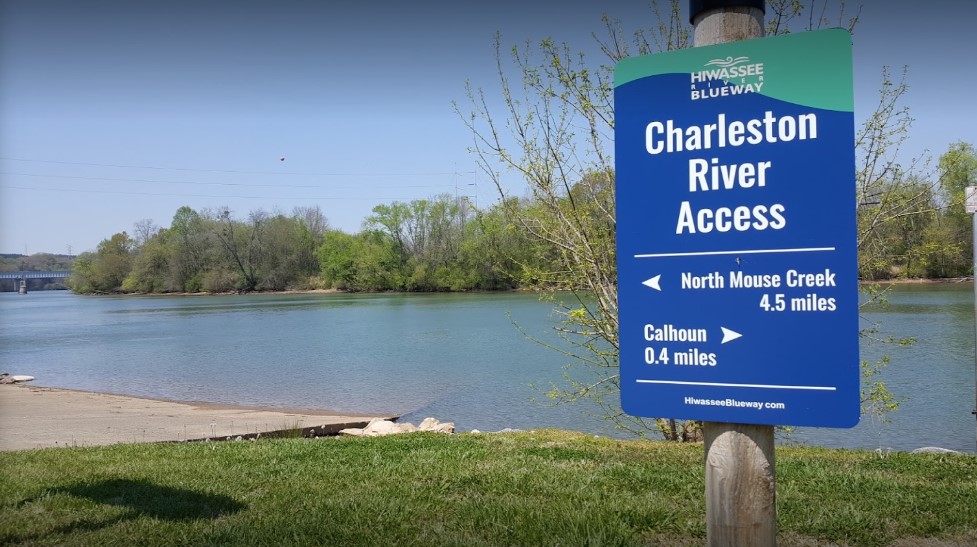 PUBLIC WORKS
McCartney said the addition of Charleston Public Works Department Supervisor Chris Scoggins has played a key role in revitalizing both the department and the city itself.
"After reorganizing the Charleston Public Works Department, Supervisor Chris Scoggins worked with city management to utilize the city's portion of a Local Support Grant to purchase a new excavator and dump truck for the department," McCartney said. "Chris has been on the job for a year and has brought a new energy to the Public Works Department, moving it into the 21st Century."
A 30-year resident of Charleston with a background in construction and contracting, Scoggins said he initially rented an excavator to show city officials how such equipment could help clean up the community.
"My goal has been to get the town back in shape to where property values can come up partially based on public works actions," Scoggins said. "My plan was to update equipment and make things more efficient and more cost-efficient. We were contracting out a lot of things that we are now doing in-house for 20 to 30% less cost. We had a tractor with a bush hog extension, but it couldn't cut back the limbs on trees. You ended up with a line-of-sight problem. It would have cost $28,000 to repair that tractor. I rented an excavator to clean out ditches for a month, and that gave me an opportunity to show city officials what a machine like that could do for us. I cleaned up overgrown property, cleaned ditches, and fixed drainage and run-off problems, then showed the mayor and city council a video of what that had accomplished."
Scroggins is hoping to implement a monthly appliance pick-up day as part of the city's garbage pick-up services as well as hired a new garbage employee for the city with cost savings from new pick-up policies and contracts.
The city also installed new LED signage at the city's fire hall that was paid for with support by numerous local businesses.
"We can use that to get messages out to people about city meetings, community events, church events, fire and police notifications, public works notifications, and local news," Scoggins said. "While it's an upfront cost, it's an overall improvement. It's value added. Long-term, that will really get people's attention."
PARKS AND RECREATION
Scoggins, who also serves on the Charleston Parks and Recreation Board, said there is a lot of activity for improving recreation opportunities in the community. The board's Baseball
Subcommittee is working with Pen Gulf, a local construction business, on a plan to restore the municipal baseball field to its former glory.
"We want to bring our ballfields to or near to the condition we had in the 1990s when our fields looked like professional fields," he said. "We want both local leagues and the community to use them. We want to make things better so people will utilize them more. It's all added value to the town, not just monetary value but also making people want to live here. We have that small town feel. Our kids can go to the park and play ball, we can go for a walk, go fishing, or put a boat in the river."
McCartney said the city is working with TVA to offer more recreation opportunities along the Hiwassee River. Charleston is one of several stops on the 55-mile Hiwassee River Blueway that stretches from Chickamauga Lake near Dayton almost to the North Carolina border.
"We revitalized the city's recreation board after an agreement with TVA to begin charging a small fee for boat ramp usage at River Park to aid in improvements on the ramp itself," McCartney said. "The boat ramp at River Park has been temporarily revitalized while future planning leads toward the possibility of a new ramp."
Scoggins said there have been numerous improvements to the boat dock in the past 30 years and in recent months, he has worked to improve irrigation in the area as well as clearing overgrowth and improving the area with extra resources from the public works department.
"We have put four new street lights up there," he said. "A local company donated 18 loads of rock to extend the boat ramp out when it's at low water. We have also put riprap around the ramp to keep the river flow from undermining the ramp. This has extended the ramp about 10 to 15 feet to allow people to use it when the water is low, which happened to be great because this past year we've had some of the lowest water we've had in a long time."
The city is looking into building new restrooms at the site rather than costly rentals. Wooden picnic tables have been also exchanged for concrete tables. Primitive camping on the property is another idea the city is exploring with TVA.
Additionally, McCartney said the city has recently applied for a Boyd Foundation Dog Park Dash Grant with hopes of building a dog park either near the city's ballfields or between the city hall and local historical society property.
Charleston is also slated to host its annual International Cowpea Festival and Cook-Off on Sept. 11, 2021. Once known as the "Cowpea Capital of the United States," Charleston was once the biggest location for farming of cowpeas, which is the general name applied to a variety of pea products including black-eyed peas, field peas, crowder peas, southern peas, silver-hull peas, purple-hull peas, and cream peas.
The event allows visitors to sample different ways these products can be prepared as well as enjoy entertainment, arts and crafts, and learn more about the area's history. The festival supports the Hiwassee River Heritage Center in Charleston, which highlights the area's history and primarily tells the story of the Trail of Tears and Civil War in the area. The museum added an expansion in 2019.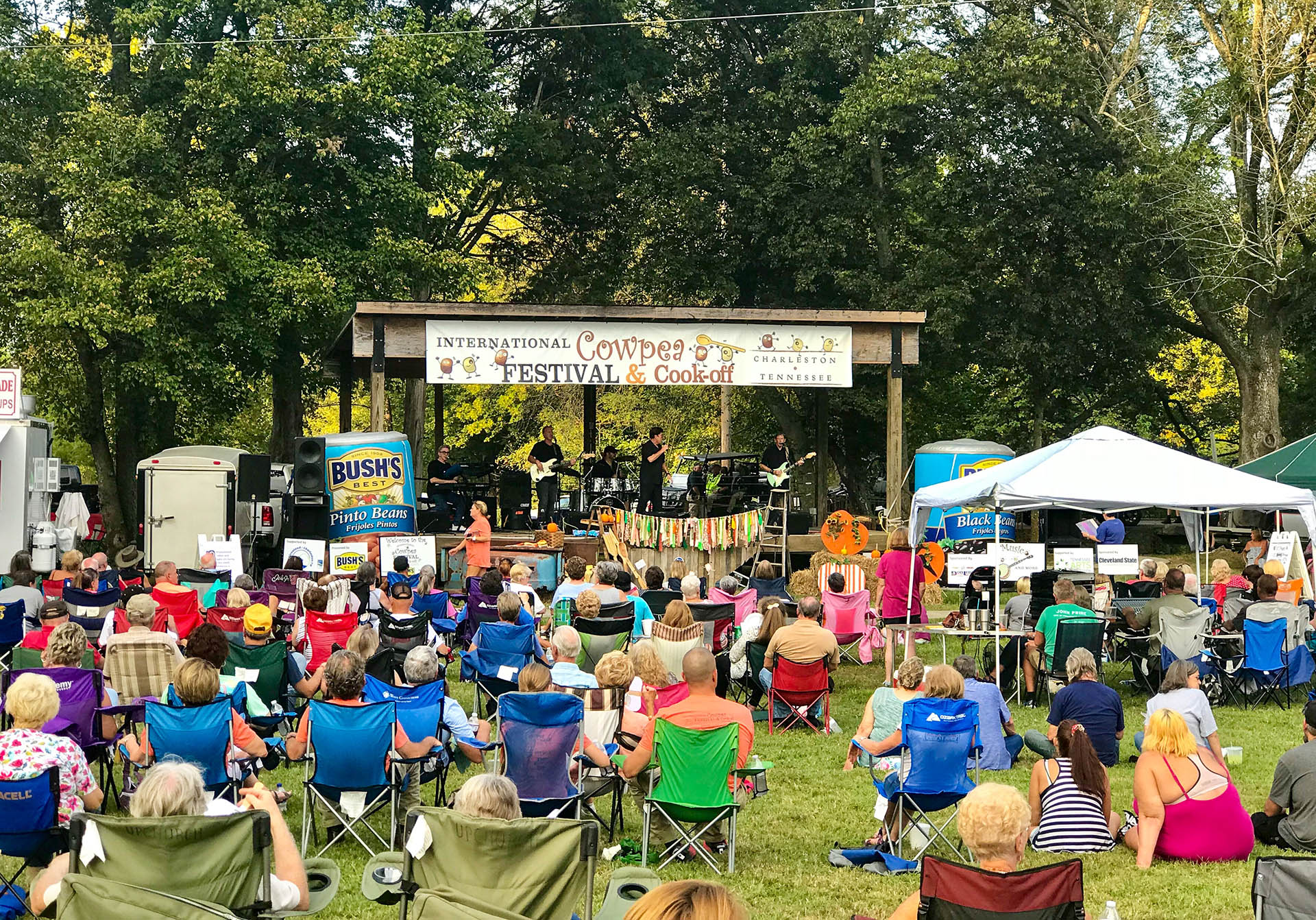 McDermott said she and others with the city will continue to work to assure Charleston's future is bright.
"People like the small town atmosphere because it's like a safe haven," she said. "In the future, we need to progress a little more. It doesn't have to be a giant step, but I think we need to expand and bring a little bit more into the city for our people. I just look forward to, once we get through the pandemic, a bigger, exciting, and very active community moving forward."