Ezell focused on getting Tennessee tourism on track post-COVID
By KATE COIL
TML Communications Specialist
When the COVID-19 pandemic hit, Tennessee Department of Tourism (TDTD) Commissioner Mark Ezell found himself tapped to head the state's Economic Recovery Group, the public-private partnership established by Gov. Bill Lee to help guide the state's economy safely through the health crisis.
While the challenge facing the state has been unique, Ezell is no stranger to finding innovative ways to meet challenges. Tourism is the No. 2 industry in the state behind agriculture, and the state's tourism industry has been one of those hardest hit by the pandemic.
"As we've seen now more than ever, travel and tourism are vital to restoring economic health and recovery in Tennessee," Gov. Bill Lee said. "This year has presented significant challenges for the tourism industry, but I thank the Tennessee Department of Tourism Commissioner Mark Ezell for his leadership in supporting safe travel that drives economic growth."
Since being appointed tourism commissioner in 2019, Ezell has overseen the development of numerous tourism innovations in the state including the recently-launched interactive Tennessee Music Pathways program, the Discover Trails program, and the installation of viewfinders for the colorblind at parks across the state.
Prior to coming to work for the state, Ezell served for nine years as a senior vice president for sales and marketing at Purity Dairy and as a general manager at Dean Foods for nearly 20 years. He is nationally recognized for coordinating creation and implementation of the iconic "Milk Mustache – Got Milk?" campaign.
A seventh-generation Tennessean born and raised in Middle Tennessee, Ezell holds a bachelor's degree in business administration and management from Lipscomb University and a master's of business administration (MBA) from Tennessee Tech.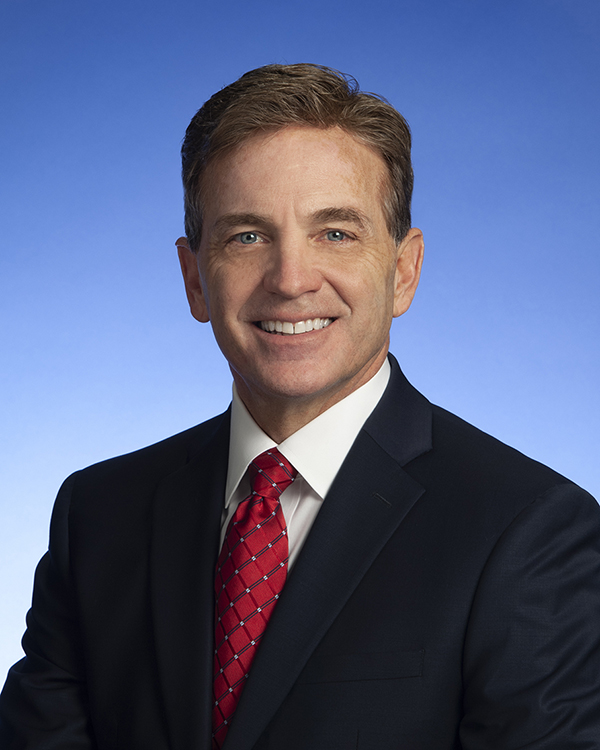 TT&C: The Economic Recovery Group (ERG) has played an important role in Tennessee's response to the COVID-19 pandemic. What was your reaction when Gov. Lee asked you to lead the economic recovery group for the state? How do you feel your work in the private sector helped prepare you for this unique role?
Mark Ezell: I was honored to get to serve in that role. Our department quickly saw the devastation that our tourism and hospitality partners were experiencing. Clearly, that industry was the tip of the spear in terms of industries being affected the fastest by the shutdown and seeing a loss of economic activity in Tennessee. Because I had several decades of experience being a businessman, I understood how important economic activity was going to be to maintaining people's livelihoods, and to get jobs and revenues back to those businesses. We knew we needed to quickly put together a team to face that battle.
TT&C: What were some of the early challenges ERG faced and how were they met?
ME: We had a lot of challenges early on that were focused around how you do something well and as quickly as possible. We created the economic recovery group and brought in trade associations and their leaderships. These associations represented more than 200,000 jobs in Tennessean. We also brought in a number of people from the Lee Administration and other commissioners like me. We asked health department officials how to do this in a safe and methodical way, but also how do we do it quickly.
One of the things we were really pleased with is the Tennessee Pledge, which ended up being copied by multiple states. I think that is a tribute to how hard our health department and unified command worked. We had 300 industry leaders come together to serve as working committees. We had a restaurant committee with the president of Hardee's International, the senior vice president of Cracker Barrell, and a whole lot of other key restaurateurs from across the state working on how to bring back restaurants safely. We were the second state in the nation to bring back in-restaurant dining at 50% in April.
TT&C: How is Tennessee's situation with COVID when compared to this time last year? What has improved and what do we still need to improve upon?
ME: We are thankful for the way Tennesseans responded and for the way Gov. Lee set a path for us to follow that could work on COVID on both fronts. When we look back, Tennessee was in the top five states in the nation in terms of economic recovery. Our focus on livelihoods was really important. But we also launched the Tennessee Strong mask movement last summer to promote public health and safety. We were hoping to get 100,000 masks donated, and we ended up getting 1 million masks donated by brands like the Nashville Predators, FedEx, and UT that helped us keep economic recovery going while battling the pandemic.
What we are seeing is that once people get vaccinated they are ready to return to normal in terms of getting out and traveling, spending money, and going to see family members. All of these things provide for economic recovery. As of April 5, we have opened up vaccination to the entire population. We hope that people realize vaccination is a great way to protect themselves as well as get to enjoy the great things the state of Tennessee has to offer.
TT&C: What are some of ERG's major priorities as the state continues to move through its vaccination program?
ME: The governor met with the unified command and leadership literally six days a week for the past year. He is still regularly meeting with the commissioners and legislators on how we drive economic growth and recovery. We have a number of rural communities we want to work with to grow and create sustainable economic growth. Unemployment has now dropped to under 5%, but that is still higher than before the pandemic. We know that there are jobs that need to be created and jobs that need to be filled. There is a prioritization for having a path for all Tennesseans to get jobs in order to support their families.
We also know a lot of companies are interested in coming to Tennessee. They have seen how we have responded to COVID and the fiscal responsibility our state has taken – and not just with Gov. Lee but also past governors like Gov. Bill Haslam and Gov. Phil Bredesen. This has made Tennessee an attractive place to live and work. The state government needs to make an easy path for the state to grow. We still have a lot to accomplish, and we feel the vaccine is going to help with that, especially with our group activities, business travelers, convention groups, music venues, and sports venues.
TT&C: What have been the biggest challenges Tennessee tourism has faced during the wake of COVID-19? Have different areas of the state experienced different challenges than others? What is being done to meet the challenges faced by the tourism industry?
ME: There were lots of challenges. Even the groups that were very successful had to deal with the challenges of COVID, the challenges of quarantine, and how to navigate through all of those things. Its worth mentioning the tremendous sacrifice that all Tennessee businesses, employees, and employers have been through. It has been a sad and difficult time, not to mention the people who we lost during the pandemic. And there have been many frustrations when dealing with all the extra measures that everyone needed to follow.
What we saw was that if you were in East Tennessee and you had a lot of those outdoor assets, like the Great Smoky Mountains National Park and our 56 state parks, you saw some of the best years ever. A lot of our smaller communities were really blessed, too. They had a chance to show that southern hospitality that brings people back in, and people really came out to enjoy Tennessee's great outdoors. Destination analysts have shown that Tennessee was in the top five most visited states in America during COVID.
On the other hand, you had big urban cities like Nashville and Memphis that have tremendous tourism business that is built around a lot of visitors, whether its music venues or business travelers who want to enjoy the bars on Broadway or Beale Street. A lot of those venues couldn't operate or if they could operate were operating at very low capacity, which was hard on them. Those places have suffered the most.
Our department with the help of the CARES Act was able to really rally. Tennessee got the largest CARES Act for tourism of any state in the nation, which is really attributable to the financial stimulus accountability group and Gov. Lee's understanding as a businessman. It has been fun for me to come in as a businessman to show the value of dollars that tourism brings in. We were able to get $4 million for Nashville, $2 million for Memphis, and were able to get money for the tourism organizations in all 95 counties. Our department is going to be partnering with Memphis and Nashville again for events in the spring, summer, and fall. People are ready to come out and enjoy our music, and nobody has music like Tennessee.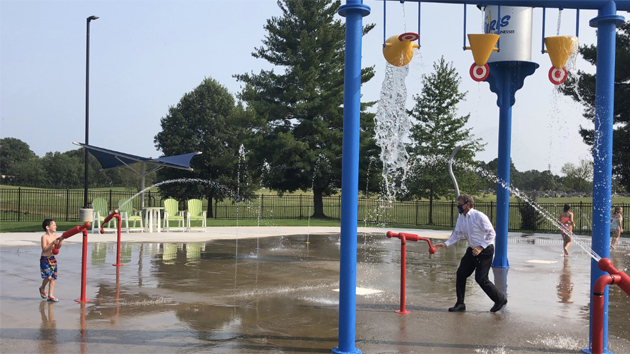 TT&C: Outdoor attractions like state parks have seen a major increase in visitation as a result of the pandemic. Do you think this visitation will be sustained in the long-term, especially as more indoor opportunities become available again?
ME: We do think there could be some slippage because some people may return to how they normally spend a family vacation. What we have seen is that people had a great time and they were treated well. They found a new experience in the Tennessee outdoors. I've heard a lot of people say they used to only go to the beach, but this year they went to the mountains and now they want to make the mountains a part of their regular vacation schedule. We have also heard people say they fell in love with a community they visited during the pandemic, and they will continue to take excursions there when they get back to their normal patterns. I think we have won over some new people. Our challenge is how to grow back those big music venues and those urban areas that are so awesome and still hold onto the additional people who are interested in our outdoors.
That is why those CARES Act funds were so important. They helped our smaller communities and that will continue to be a priority with our department. We have a new office of Rural Tourism and Outreach that will help communities grow and improve their visitor experience so folks will continue to spend more time and money in Tennessee.
TT&C: How do you expect COVID-19 will change the way tourism operates both in Tennessee and nationally?
ME: It is hard to know what stays and what changes forever. I do think our state really rallied around some collaborative efforts, whether those were interdepartmental in state government or the business community. The virtual ability to cooperate and plan things without meeting face-to-face is a new way to conduct business. We will have to dive into the research of what we learned, what was meaningful for the traveler experience, and how to capitalize on or recreate that.
I think sanitation and public health will continue to be important. We have taught Americans to wash their hands more often and to take safety precautions when they travel. Our businesses care about our visitors and they realize the value of that visitor coming to their community. Caring about our visitor's public safety not only provides a great quality of life for the people who visit but also for the people that live here.
TT&C: How has COVID-19 changed the way business operates in the state? What changes do you think will be permanent and what is temporary?
ME: What we are seeing is there have been some things people have been able to take advantage of during COVID as far as remote work and flexibility. We are also getting to see how people are re-engaging in personal connections. We know that people want to get in a room, dance together, and sing as loud as they can to the song the band is playing. People want to do that because its relational and it feeds our emotional soul. Yet, I think we have learned how to do things where we take our family and go off to a quiet stream or a new special place. We do believe there will be a blend of all of that. How we build back our schedules is going to be a fun challenge for all of us. I think our businesses will respond to that over time.
TT&C: There is a lot of talk about "getting back to normal" after the pandemic. Will things ever return to a pre-pandemic normal, or is there a new normal post-pandemic?
ME: We are regularly meeting as a group of team leaders with our state departments, local tourism departments, and with industry leaders to answer that question. I think we definitely believe there will be a new normal moving forward that can hopefully be a better normal. Families have had to prioritize during this time and make decisions. We need to make sure Tennessee can take advantage of what people want. Right now, all the options aren't open to them. You can't go to a Pred's game in Nashville with 16,000 fans screaming or you can't experience a fully-packed house at a music venue that's also a cave in Grundy County. But those opportunities are going to be available again. Tourism creates excitement, memories, and fun experiences that everybody has missed in some ways or looks forward to defining a new way. That is what I am committed to because it drives jobs and tax revenues, which the government can then use to serve 6.9 million Tennesseans. And that is really special.
TT&C: When do you think that we will be able to safely declare that the Tennessee economy has fully recovered from the effects of the pandemic?
ME: We are in a positive position because so much of our economy has recovered. It's why I am glad I am in this position working with economic recovery and economic growth because tourism is sort of the last group that still has so much to accomplish. Nashville's streets are not full because we don't have those convention travelers, and musicians can't play because many venues haven't opened to full capacity. We believe the vaccine is going to be key. We don't believe the government should mandate vaccines. But we do appreciate the business and health communities who are encouraging people to take their vaccine so we can not only focus on the battle to save lives, but to also focus on the battle to save our livelihoods.
We think by the summer and fall people will have had the opportunity to get a vaccine and will be ready to come out, spend money, and do the activities they have been missing. Tennessee is in a fortunate position because many businesses have already recovered, but tourism is one of those industries we have to keep working on. We have to make sure we have all the jobs filled for those businesses and industries, which is a challenge we are working on to solve.
The one thing economically for a place like Nashville and Memphis is that for several years in a row we have had an amazing economic boost from our international communities. So, for now, we will not be in control of that recovery – not until those countries allow international travel again.
TT&C: What do you enjoy most about your work as the commissioner of tourist development? What is your favorite tourist destination in the state?
ME: I was new to the tourism industry after 40 years in the milk business and then working for Dean Foods. When I got here and saw the real money of tourism and hospitality, I could really appreciate the missional value. We have a bunch of talented people at the Tennessee Department of Tourism Development who work to drive more people to Tennessee. The more people who spend money in our state, the more we can accomplish as a state. About 98% of the state tourism dollars goes to the general budget for education, safety, and other key services.
I have fallen in love with a lot of things across the state that I didn't get to enjoy as much in my milkman career. For an old rock 'n' roll, soul guy, the music in Memphis has been really amazing for me to see. I also love the great outdoors of East Tennessee. I'm a seventh generation Nashvillian, so I have gotten to see the spirit of that tourism team and all they've done here. But I would have to agree with my granddaughters and say its Tennessee's biggest tourism attraction that had more than 3 million visits pre-Covid, and that is Dollywood. I have five granddaughters, and a couple of them have now taken me to see Dollywood. The others have let me know they haven't gone with me to Dollywood, so we have trips planned to do that. My wife and I are pretty thrilled to get to experience that whole Pigeon Forge-Sevierville-Gatlinburg area with them.