Lamberth outlines plans for criminal justice reform, education
By KATE COIL
TML Communications Specialist
House Majority Leader William Lamberth never considered running for public office until he was encouraged to do so by a friend. Now nearly a decade later, he serves an important leadership role in the State House.
A fifth-generation resident of Sumner County, Lamberth grew up on his family's farm. After graduating from Portland High School, he earned his bachelor's degree in political science from the University of Tennessee at Knoxville and then went on to earn a law degree from the William and Mary School of Law at the College of William and Mary, one of the oldest institutes of higher education in the country. While there, he was elected president of the Student Bar Association.
After graduating from law school, Lamberth served as an assistant district attorney in Sumner County and presently is in private practice as an attorney in Gallatin. He has also served in a variety of leadership roles within his district.
Lamberth was first elected in 2012 to represent State House District 44, which includes much of Sumner County, the cities of Mitchelville and Westmoreland, and portions of the municipalities of Gallatin, Hendersonville, and Portland.
He was then elected to serve as House Majority Leader in 2018. House Speaker Cameron Sexton, R-Crossville, said Lamberth has been a valuable asset to the House.
"I appreciate William's partnership with our members and all of his hard work guiding Gov. Lee's key initiatives through the House over the last two years," Sexton said. "He has done a tremendous job, and we are very fortunate to have him as a member of our leadership team."
Lamberth is married to Lauren Schimdt Lamberth, and they have two children: Allison and Pierce.
TT&C: What first interested you in politics? Was there a particular cause that made you decide to run for office?
William Lamberth: About six or seven years into serving as a district attorney, a really good friend I had known my entire life, Tommy Whittaker, sat me down at lunch one day and told me – not asked me – that I should run. Quite frankly, it had never crossed my mind to run for public office. I was never a person who thought this was a pathway God would have wanted for me. I told Tommy – and he also had the chairman of the state Republican party there with us for lunch – that my wife was six months pregnant with our second child, and I had a job that I absolutely loved that I would have to quit to pursue this. I told him I didn't think it was the right timing. He told me to pray about it and talk to my wife about it, and I did. As soon as I talked to my wife Lauren about it, she was all in. She said this is our community. This is where our children are growing up. And, we need to make sure that it is safe. I just felt I was led to serve our community, and it's been an honor to do so these past nine years.
TT&C: Congratulations on your re-election as House Majority Leader. What do you feel are the important characteristics of a good leader?
WL: I think you have to always put others before yourself. I think a true leader is always a servant to those that have elected them to serve. When I'm in a room – no matter how many people are in that room, whether it's just a couple of other folks or hundreds of people – I just always assume that everyone else in that room knows more about different subjects than I might know myself. I try to engage in conversation and learn from the folks that I'm spending time with. While everyone has different levels of expertise, if you listen and learn from other people you learn how well you can do collectively. You have to love people, and you have to put others above yourself.
TT&C: What do you feel is the primary role for the majority leader? How do you personally approach fulfilling this role?
WL: For me, being the majority leader is about making sure the House Republican Caucus' voice is heard. I spend a lot of time with our members. We went into the election cycle last year with 73 members, and we brought back all 73 seats. The role is kind of twofold. During election time I'm there to support my fellow members by raising funds to support their campaigns. I crisscross the state. Most of the members' whose districts had competitive races used some of the funds we had raised from the caucus as well as some of the funds I had raised from my leadership PAC. I knock on doors with other candidates. Really, that's a huge portion of what the majority leader does when we're out of session.
When we are in session, I work on all of the policy issues from the budget to education to healthcare to criminal justice. If it's a significant issue that is coming through the Legislature, then part of my role is to make sure our members have a role in that process through making sure that the governor's office, the Senate, and the minority caucus all hear collectively what our members care about. That is a job that takes a lot of time and effort to make sure I understand what is important to our members, their constituents, and our shared constituents.
TT&C: How would you describe your relationship with city officials in your district?
WL: I rely on them heavily to help me understand exactly how the state can best serve those who are serving at the local level. Most of them are very good friends of mine. Most of them have served their communities for years. I have known some of them since I was a very young man. The relationship I have with folks at the local level could best be described as we're just very good friends. In Sumner County, I don't think there is a single local elected official who would feel uncomfortable picking up the phone and calling me if they needed something.
TT&C: What is your stance on preemption and local control?
WL: The best government is the government that is closest to the people, which means most decisions should be made at the local level. At the same time, there are things that need statewide application. Those fall mostly into areas like criminal justice, budgetary issues, healthcare, and education. Sometimes there are issues that are state responsibilities. You wouldn't want something that is a crime in Sumner County to not be a crime in Davidson County or a crime in Knoxville but not in Memphis. Your criminal code has to be consistent statewide. Other than those obvious issues where you need a statewide policy, the best kind of government is closest to the people. That means that our local officials are the ones who need to be running the day-to-day operations of their community.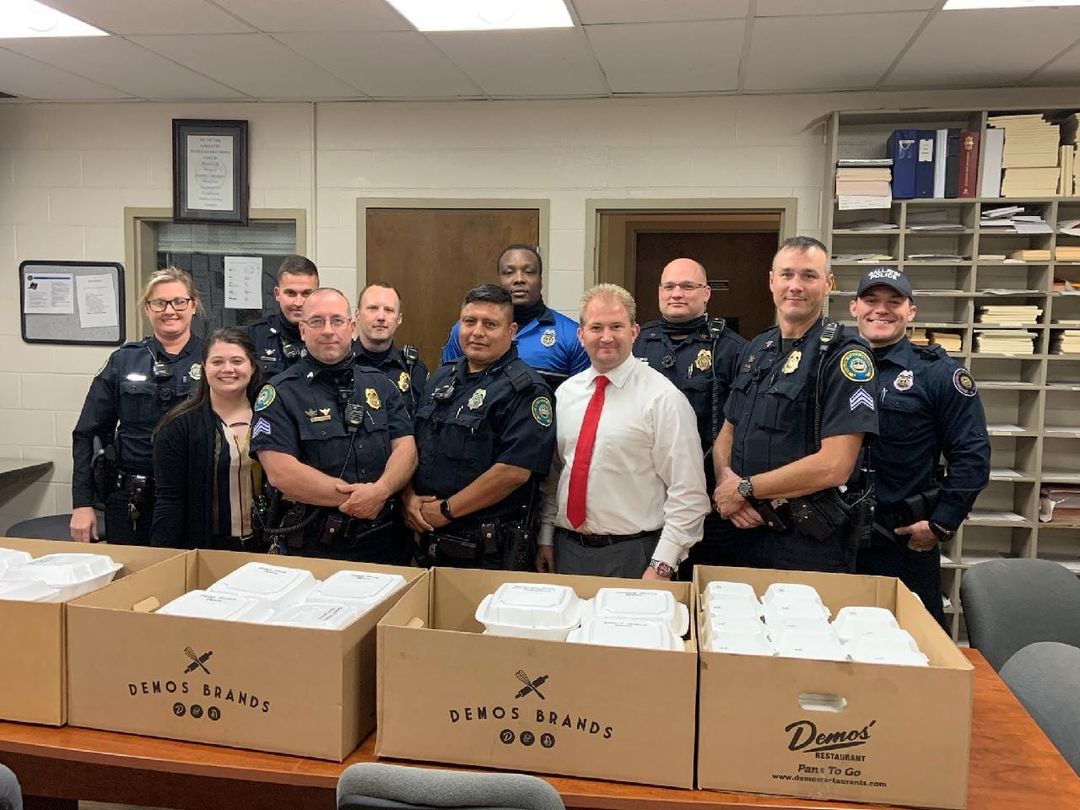 TT&C: As a former assistant district attorney, you have an interest in criminal justice reform. What measures do you think need to be taken that allow offenders who want it to be rehabilitated while still making sure serious crimes are punished?
WL: One of the things that has to happen is we have to take a complete top to bottom look at our sentencing code. It hasn't been rewritten since 1989. The world has changed dramatically since then. The types of crime that are being committed and how they're being committed have simply shifted. I think our understanding of ways to intervene when someone has committed a crime has changed. When I say 'intervene' I really mean it that way, because that is what the criminal justice system is meant to do. It is there to mete out punishment when needed and keep the community safe, but the goal is to alter someone's behavior so they don't recommit the same crime or another crime.
You want to pursue justice and justice should always be tempered with mercy. The people I prosecuted were not just names on a page. These were young men I had played ball with or against. These were young men and women who I had gone to church with or with their families. I knew their moms, dads, aunts, and uncles. I learned from day one it is really about digging into the issue that brought someone into the criminal justice system and then trying to figure out what punishment or what remedy would alter the course of their life so they live life back in bounds.
Obviously, there are some people who refuse or are incapable of doing that. There are repeat, violent felons who simply will not stop. Unfortunately, there is nothing we can do for a small subset of the folks in the criminal justice system but lock them up for as long as possible because they are simply bent on havoc. There are a lot of things that lead up to that along the pathway, but it's a small percentage of folks coming through the system. Our code doesn't recognize that. We have to have a conversation about truth in sentencing and about better programming, both inside in the jail and outside. Anytime someone comes into the criminal justice system, we need to ask what brought them there. We need to ask are they punished appropriately for their behavior, but we also have to make sure there is a pathway back to prosperity for that individual.
TT&C: You have proposed House Bill 434 that would offer lifelong orders of protection to help victims of violent crimes. Why is this an important issue for you?
WL: There is a young lady – Nikki Goeser – who used to work in the legislature. Nikki had to suffer the horror of watching her husband being killed in front of her. Then, after the individual who did that was convicted and sent to prison, the murderer continued to send her letters. The person sent what I can only refer to as love letters in essence to a victim of a violent crime. This is a person who is still going to be dangerous when released if he is still fixated on the victim. It is critical in the criminal justice system that we protect victims of a crime, and that we respect their wishes to be left alone by the defendants who have already victimized them.
There are so many other victims and survivors of violent crime that fall in this same category. I am very passionate about supporting victims. We focus a lot on defendants in the criminal justice system, and we should. Their rights should be protected. We should make sure our criminal justice system keeps our communities safe, which means figuring out what programs someone needs. But we should never lose sight of the fact that, especially in cases of violent crimes, a victim and a victim's family have had their lives destroyed by the actions of another. They have a right in the system to – at the very least – have a lifetime order of protection so the victims know the court, the legislature, and the laws of this state will have their backs every step of the way so they can live their lives the best they can.
TT&C: You are sponsoring HB 139 that expands eligibility for the Tennessee HOPE scholarship's foster child tuition grant. What do you hope this will accomplish?
WL: Unfortunately, we have had over the past couple of decades a real break down of the family unit. We have a lot of broken homes, and we have a lot of children who go into foster care, far too many. When they age out of the system at 18, a lot of these children don't have the resources to pursue a higher education. Many have really buckled down through difficult situations and persevered, doing very well in their educational journey. They deserve the ability to further their educational opportunities.
What this will do is really expand the eligibility for the HOPE scholarship fund's foster child tuition grant. It creates opportunity for those children who have spent nine to 11 months in custody to be eligible for those funds. Hopefully, what it will do is change the trajectory of not just that child's life but their children, their grandchildren, and for generations. Education is a gamechanger for so many kids. If they can achieve a two-year community college degree, a TCAT degree, a four-year college degree, and beyond, it just changes the trajectory of an entire family. We are going to make sure they have every single support and service they need.
TT&C: What piece of legislation have you worked on that you are the proudest of or feel has had the biggest impact?
WL: When I first ran for state representative, I wanted to combat intoxicated driving. Driving under the influence is a horrible decision by anybody, and is a potentially deadly crime. I have seen both in my own family and in so many other families the devastation that can occur when someone gets behind the wheel when intoxicated. The first bill I filed was an aggravated vehicular assault bill to crack down on folks that had multiple DUIs and seriously injured someone. It took multiple years to get that funded, but I was very proud of the fact that we stood up for victims and combated intoxicated driving. Since then, I've carried bills to create a DUI fifth offense and sixth offense, stiffen the penalties on vehicular homicide, and at the same time provided a variety of options for treatment for those who have gotten a DUI so they never get that next one.
TT&C: You and your family are frequent visitors to Tennessee State Parks. Why do you feel the state park system is an asset?
WL: I have an 11-year-old and a nine-year-old. It is truly majestic seeing the beauty and splendor Tennessee's natural surroundings have to offer through our parks system and especially through the eyes of a child. During the pandemic when life slowed down a bit, my family spent as much time as we could traveling through our state parks system. Every single park has a gem to offer that you won't expect to see until you are there. We have traveled throughout the U.S. and the national parks system, and Tennessee has parks that are just as gorgeous as anything they can offer in any other state. I would encourage every Tennessean to visit our parks. I am proud to say that this year in the budget there is $33 million for deferred maintenance to help those parks get up to the standard they should be.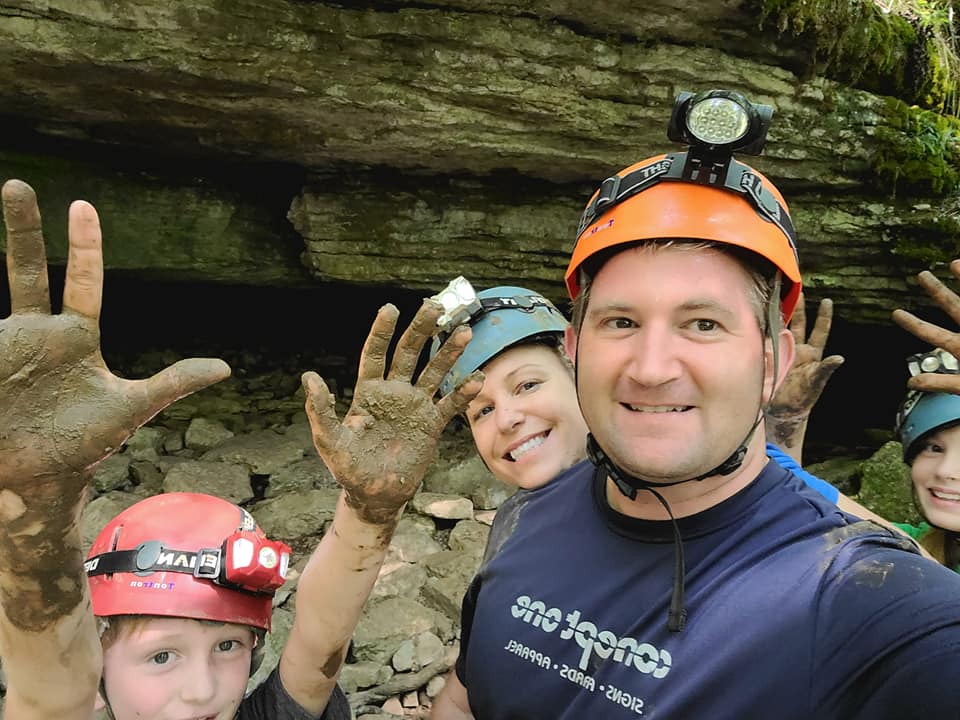 TT&C: In what areas is the state of Tennessee doing well? Where does the state need improvement? How do you envision the state's future and what needs to be accomplished to get there?
WL: When I first ran for public office, I wanted to focus on making sure we had great schools, that we were keeping our budget in control, that we continued to balance our budget, cut taxes, and that we have safe communities. I can tell you we have focused hard on that in the past year. During a global pandemic, we cut $1.5 billion out of the budget in a very short amount of time. We cut to the bone.
Now, this year, when other states are really suffering and have to raise taxes on their constituents and cut services, we are running over a $2 billion surplus because we prepared for the worst. The worst did not occur, and we haven't seen absolute economic fallout from this yet. We have put back more than $1.5 billion in our rainy day fund, we have balanced our budget, and we have ensured that Tennessee's best days are still in our future. We are leveraging those federal dollars that came in to make sure that TennCare, the unemployment trust fund, and education are on solid footing.
In the educational realm, we came in the second week of session and had a special session on education. Our children have fallen behind because, unfortunately due to the pandemic, children have missed school. I'm proud to say that all of our school systems are now offering in-person education and virtual learning as an option, based on what's best for their family. Another thing I think we've done to position Tennessee for the future is raised teacher pay significantly and increased the funding for K-12 education by $1.8 billion in the past several years. On top of that, we have put in place learning loss stop gap measures that will help with literacy, provide some after school services, and summer school programs.
We have also invested very heavily in our rural healthcare safety net. We have the amount up to about $22 million a year now. That is for places like the Salvus Center that do such a good job providing care to people who are uninsured or under-insured so they can get actual care. A lot of folks talk about getting people insurance, but we are focusing very heavily on making sure they get quality health care, not just insurance.