Maryville Housing Authority chosen to participate in expanded HUD program
By KATE COIL
TML Communications Specialist
The Maryville Housing Authority is one of a select number of public housing agencies – and the only one in Tennessee – chosen to be part of a new Department of Housing and Urban Development (HUD) pilot initiative.

The Moving To Work (MTW) program was established by HUD in 1996, but until recently was only available to 39 housing authorities nationwide, most of them serving large cities like Philadelphia, Chicago, and Washington, D.C. However, the program was recently expanded to include a total of 100 housing authorities, including several that serve medium-sized or smaller communities.

The goal of the expanded program is to allow housing authorities adapt funding, rules, and services to better meet the needs of their community. Participating agencies can better tailor their Section 8 housing choice models and rent calculation processes, among others.

The decision to expand the program was made in 2015 with agencies submitting to the program in 2018, and the new program takes effect on Jan. 1, 2022. Maryville Housing Authority (MHA) Interim Executive Director Julie Sharp said MHA is already looking for ways the program will benefit the community.

"It's very exciting," Sharp said. "We are in the transition right now of learning about the program and developing our plan that would go into effect for 2022. It's a process. We are really proud to be the only authority in Tennessee to have received this designation. It is hopefully going to provide some growth in the housing choice voucher program that we offer. We are also hoping to create some landlord incentives."

At present MHA largely serves two distinct groups of tenants, and there are often more people seeking assistance than can be currently provided for.
"The biggest challenge our agency faces is that we have long wait lists," Sharp said. "Right now, we have a couple of groups of tenants. The first are our elderly and disabled tenants. When they come to us, they typically don't leave unless they have to go to a nursing home or they pass away. We try to help them age in place. Then we have a second group that is families and single-parent households. Moving to Work will help us establish programs and services that will help these families become self-sufficient and move out of public housing. In doing that, it allows us to house the next group of applicants who need that transition."
Even before the pandemic, Sharp said there are many working families served by MHA who have found it difficult to cover the cost of rent, utilities, food, transportation, and child care expenses with their income. She said those who seek public housing assistance so they get back on their feet financially and provide for their families in the interim are often stigmatized.

"Just because a family has a voucher doesn't mean they are going to be a bad tenant," she said. "That is a stigma that is attached to it, which is something we want to break. Being in the industry for 17 years, I hear a lot that people who live in public housing don't want to work. That's not true. Most of our families who live in public housing are working families, but they still can't afford the rent in Blount County. They just can't get ahead. There are a lot of challenges people in poverty face that we just aren't aware of."

High rent costs and a lack of properties that will rent to low-income families can make it a challenge for many families to find housing.

"The cost of rent and the supply of rental housing is limited, especially in Blount County," Sharp said. "We have several families searching for housing, and one of the hurdles we need to be able to cross is getting new landlords to participate in the program. This Moving to Work expansion will allow us to think outside the box, and let us come up with ideas, incentives, and ways to reach out to landlords and recruit them. We are looking to expand our fair-market rent to allow our families more money to find suitable, decent housing. The idea of Moving to Work is to get people out of public housing. Public housing is not a cure all; it's a stepping stone."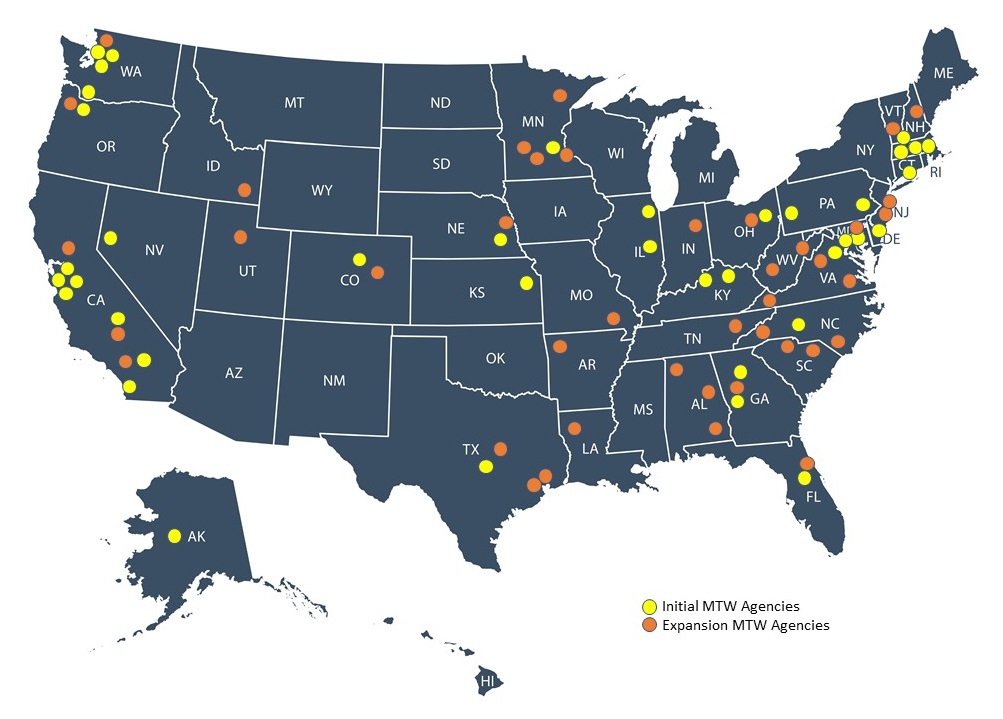 Sharp said the Moving to Work program will allow MHA to better explore what programs and solutions can best benefit area families.

"The biggest thing it will do is allow us flexibility with our funding," she said. "We don't get any more money for being part of Moving to Work, but some of the guidelines on the way operate change. We have public housing money and Section 8 money. Normally, you cannot cross that funding, but with Moving to Work, you can take money from one pot and meet a need in another program. We are still required by reporting burden to track the money to see if it's working. Moving to Work allows for trial and error, which is why HUD is doing this. We are reporting back to HUD what works and what doesn't work in our community."

Additionally, Sharp said MHA hopes to hire a case worker to help tenants navigate the often-complicated world of low-income housing and rental vouchers.

"We want to pay someone to be a case worker who can help them search for housing and talk to landlords," she said. "We have not been able to do that because we've not been able to afford it. It is a very frustrating process to get housing. The applicants start out very excited, put everything they've got into it for a couple of weeks, and then get discouraged and frustrated. Sometimes, they end up with their voucher expiring before they can get housing. It can be intimidating for families, especially if they are trying to talk a new landlord into participating in the program."

As MTW continues, Sharp said Maryville hopes to add more programs and services to help more families.

"We are going to be able to help our families in need more quickly," she said. "There are several homeless families in our community, and we want to help them get off the streets. Down the road and in the next couple of years once we get experience with Moving to Work under our belt, we want to expand and build more affordable housing. We can do that through this program."

By becoming involved with Moving to Work, Sharp said it is easy to see how different housing authorities have different needs based on size, location, and demand. Rather than a cookie cutter approach to housing, Sharp said the program aims to help different authorities figure out what works best for them.
"Just from participating in several training seminars since January, we have been in touch with housing authorities across the country, from California to New York to Florida," she said. "One thing I have learned is that it is completely different depending on the area you live in. Before this, typically the Moving to Work housing authorities were large cities. We are one of the first medium-sized cities participating in the program. There is a vast difference between how a medium-to-small housing authority operates to how a large housing authority operates."