Mumpower touts fiscal conservatism, communication as key
BY KATE COIL
TML Communications Specialist
Recently elected as Tennessee's 35th Comptroller of the Treasury, Jason Mumpower fully embraces the mission of his office: to make government work better.
A native and lifelong resident of Bristol, Mumpower graduated with a bachelor's degree in economics and business administration from King College – now King University. In June 2013, he graduated from Harvard University's John F. Kennedy School of Government Senior Executives in State and Local Government program.
He has worked both as a registered real estate appraiser at Rogersville-based NWP Real Estate Appraisals and at the public relations and marketing firm Corporate Image, Inc., owned by State Rep. Jon Lundberg, R-Bristol.
Mumpower was first elected to the Tennessee House of Representatives for District 3 in 1997, serving in the State House for 14 years. He was elected House Majority Leader in 2006 and also served as House Minority Leader. He also served as a member of the health and human resources; government operations; and finance, ways, and means committees, as well as Republican Caucus Assistant Leader.
He then joined the Tennessee Comptroller of the Treasury's Office in December 2010 as deputy comptroller under former Comptroller Justin P. Wilson. After retiring from the position, Wilson offered his "wholehearted endorsement" that Mumpower be selected as his successor to the position.
"Jason is the right person to lead our committed effort to provide independent audits, objective research, and most of all, conservative fiscal management," Wilson wrote in a letter to the Tennessee State Legislature. "I know he cares deeply about our state and the Comptroller's Office."
Mumpower is an Eagle Scout and is active in many community organizations and projects, including the Rotary Club of Bristol, TN/VA, and the chambers of commerce in Kingsport, Bristol, and Johnson County. He currently serves as a member of King University's Board of Trustees. In his spare time, Mumpower is an avid comic book collector and says he has more than 35,000 issues in his comic library.
He is married to Alicia Mumpower, and they are the proud parents of one son, Max.
TT&C: What first interested you in politics? Was there a particular cause that drew you to run for political office?
JM: I was born and raised in Bristol and still live there. I grew up in a family that wasn't particularly active in politics, but I knew there were certain values we believed in. We were active in our community and in local organizations like the Boy Scouts and our church. I went to college at King College – now King University – and that was where I had my first real experience with politics. It was August 1992 when a lady from my church asked if I would help hand out election flyers for a guy I had never met, who was running for an office I had never heard of. I went as a favor to her and handed out flyers in the parking lot of an elementary school.
It turned out, the name of the man running for office was Ron Ramsey, who was running for state senator. November came around, and the same lady called on me again to hand out some more flyers. I did, and when he won, I went to his house and met him for the first time. I ended up serving as his unofficial campaign manager for his 1994 re-election campaign and served on the 1994 Sundquist for Governor campaign. I graduated in May 1995, and got a job at King College.
Then in May 1996, our long-term U.S. Rep. Jimmy Quillen announced he was retiring from Congress, and just about everyone who held office in Northeast Tennessee ran for his seat. I then decided to run for the state representative seat that had been held by Richard Venables. I was 22 when I ran for and won the four-way primary with 32% of the vote. I turned 23 and then won the general election.
I was pleased to be able to serve the people for 14 years. I got married while I was in the House. I met my wife Alicia in Nashville in the halls of the Legislature. I was working as a young state representative, and she was working for another state representative. We were married in 2001 and will be celebrating our 20-year anniversary this year. In May 2012, we adopted our son Max. I decided to retire from the House in 2010, and had the opportunity to come work for the comptroller's office.
TT&C: You enjoyed a close relationship with your predecessor, former Comptroller Justin P. Wilson. What would are the most important things you learned from him?
JM: I have loved Justin P. Wilson since I first met him. He has been a friend, mentor, and a shining example of integrity. I am honored to have served as his deputy comptroller, and I am still seeking his advice as he is now our comptroller emeritus. Justin is an extraordinarily generous person in terms of his intellect, with his spirit, and how he treats those around him. I think that's what people like most about him. I have benefited from that generosity of spirit and have learned so much from him about caring for people. He likes to introduce himself as our "beloved comptroller" or now our "beloved comptroller emeritus." I'm going to introduce myself as the "hoping to be beloved comptroller."
TT&C: The state of Tennessee has one of the highest bond ratings of any state in the nation. How do we continue to maintain that rating amid the current economic climate?
JM: We are very fortunate to be one among 15 states that have a AAA bond rating as a direct financial result of decisions made by our General Assembly. It is important to have good conservative mindset that adheres to common-sense financial management. Having a strong rainy day fund is tantamount to making sure our financial situation is strong. You have to make sure that you use recurring dollars only for recurring expenses and not on non-recurring expenses. Not borrowing for operating expenses is also something that keeps us strong. One of the great things about Tennessee is that we borrow very little and have our debt service built into our budget.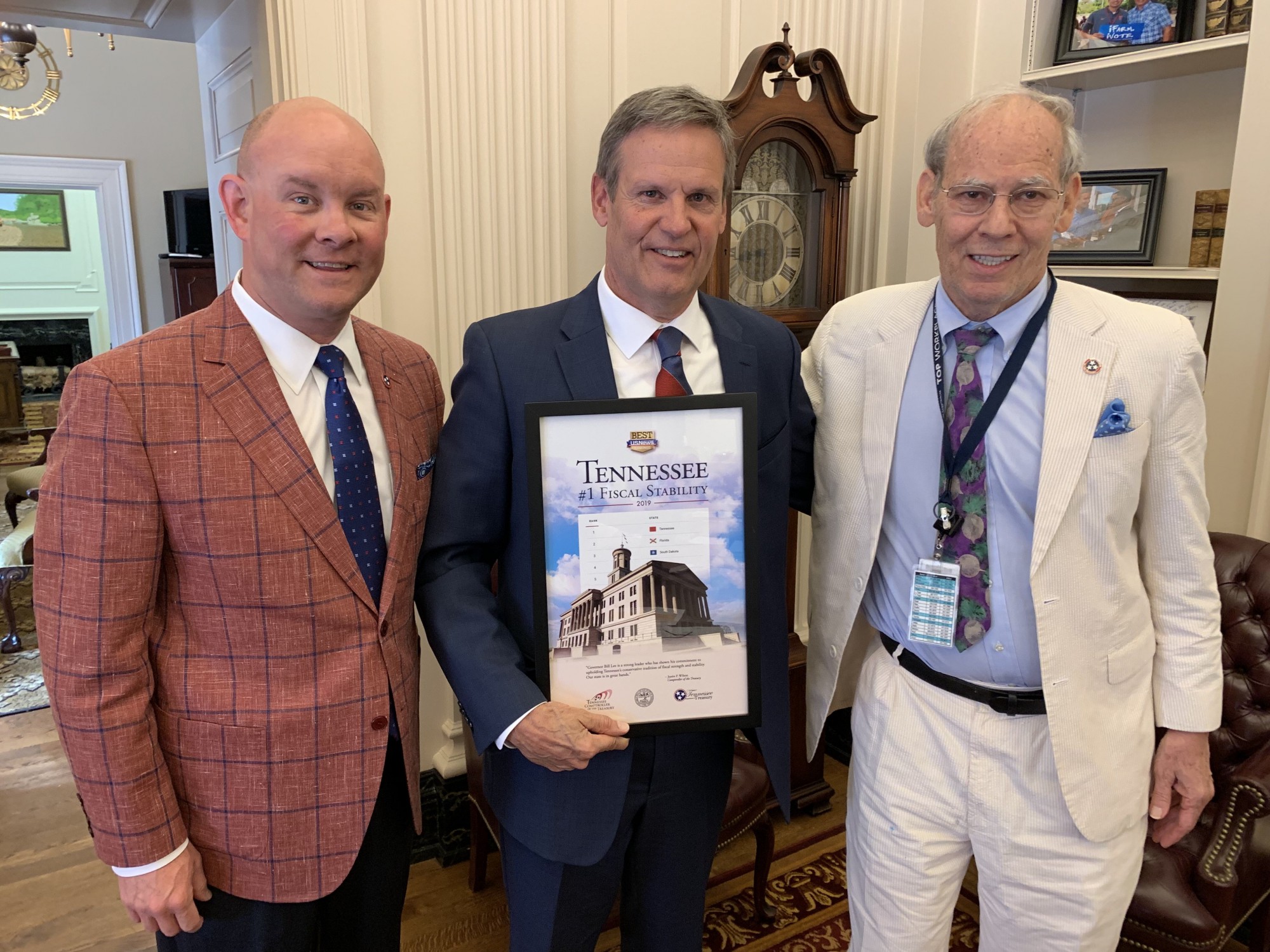 TT&C: What do you anticipate will be the biggest priorities for this year's state budget and why?
JM: We still have to be very careful and be very conservative in our budget. We have been fortunate that we were able to make a very large deposit in the rainy day fund at the end of the last fiscal year. We have to continue to grow and maintain our rainy day fund. We've been fortunate to have good revenue collections in Tennessee despite the pandemic. However, we have to understand there is still a lot of stimulus money in the economy. We have to be prepared for a downturn in the future. I would say in this coming year, we need to continue to build a very conservative budget. The one reason we have been able to make it through this pandemic as strong as we have is our fiscal conservatism. That has yielded results this year and will continue to in years to come.
TT&C: What have been some of the biggest concerns expressed to your office as a result of the COVID-19 pandemic impacting municipal budgets, and how do municipal officials address these concerns?
JM: First off, let me say that cities that have saved and prepared for a rainy day are the ones we see that are doing so well. It is good policy for cities and counties to have in a rainy day fund about 16% of their budget or what would equal two months of their expenses. One thing we have done in this past year is started a new division in the comptroller's office called the division of local government finance to help cities and counties with their local budgets. Cities and counties have had to do what anyone, any family has done, which is take a look at their expenses.
Fortunately, cities were able to take advantage of an extraordinary, one-time grant from the state of Tennessee to use for anything they needed. That is something the governor and the legislature passed last year and was helpful to our cities and counties. We also had the local CARES Act money. On top of that extra money, I have watched carefully the collected revenues and have seen that sales taxes are up in nearly every city and county across the state. People have been getting that stimulus money and spending it.
We take the fiscal health of municipalities very seriously. We talk with mayors and city council people every day to help them with their budgets. What I want them to know is our division of local government finance is here for them every day in any way, for anything. There is no question to big or no question too small. Always give us a call.
TT&C: With another budget season right around the corner, what advice do you have for municipalities who are looking ahead to the next fiscal year while still trying to make smart financial decisions amid the pandemic?
JM: Be prepared, and by being prepared, I mean do some forecasting. Think about things in a long-term way. Continue to be conservative. We see some positive trends with this virus, and we think we're headed toward an end, but let's continue to be conservative for a little while longer and not get ahead of ourselves. Look at what is required for you to do and meet those requirements before anything else. Just as important as looking at what is required is looking at things that are not required. Look at your needs, and you can look at your wants after that. Every city has a financial analyst assigned to it in our office. Call us and consult with your financial analyst.
TT&C: What do you think are the biggest financial or economic issues local governments are facing, both in the short-term and long-term? How do we work to solve those issues?
JM: I think one thing we always need to be prepared for is natural growth. We have seen in national surveys that Tennessee is the No. 1 state in the nation for relocation. Growth is great, but growth increases expenses. You have to keep up with that growth, whether its sewer and water, infrastructure, roads, or maintenance. You have to keep up with those basic things it takes to make a city run every day. You have to make sure you are budgeting for long-term expenses. You have to make sure you are funding your OPEB and pension funds. Those have to be properly and actuarially funded. The reason people choose to live in a city first is because of the services that are offered. Cities have to be able to fund those basic services.
TT&C: Tennessee's CMFO program is nearly 15 years old. Do you think this program has been a success? What benefits has Tennessee derived from it?
JM: I don't think that program has just been a success; I think it has been an extraordinary success. I want to shout from the rooftops about it. This program is one we want to continue to grow, and we want people to continue to participate in it. It has benefited every community where there is a CMFO in making sure budgets are prepared, drafted, and functioning properly. It has reduced the number of audit findings in municipalities, and we can measure this. MTAS has studied and measured that. The comptroller's office is proud to see any time audit findings are corrected or any time there are fewer audit findings. What the CMFO program does more than anything is it makes government work better, and the motto of the comptroller's office is "making government work better."
TT&C: What do you feel are the primary goals of government audits? How can municipalities work with your office to achieve these goals?
JM: First off, the goal of an audit is to look and see if there is anything in a local government that is not going right or if there is any deficiency. My opinion is that an audit is a tool that local governments can use for improvement. We all need that. An audit is an objective document where someone else comes in and lays eyes on your operation. They produce a tool for you to take, learn from, and make improvements. The citizens of your municipality are the ones who benefit from things being done correctly. To the extent you can take that tool and use it to better your operations, the better off you are going to be.
I think the worst kind of finding in an audit is a repeat finding. What that means is that the local government hasn't used that tool to fix things. Where we really begin to be concerned is when we see repeat findings in audit after audit. We don't want to see where somebody has been advised something is wrong and they don't care or don't take the initiative to fix it.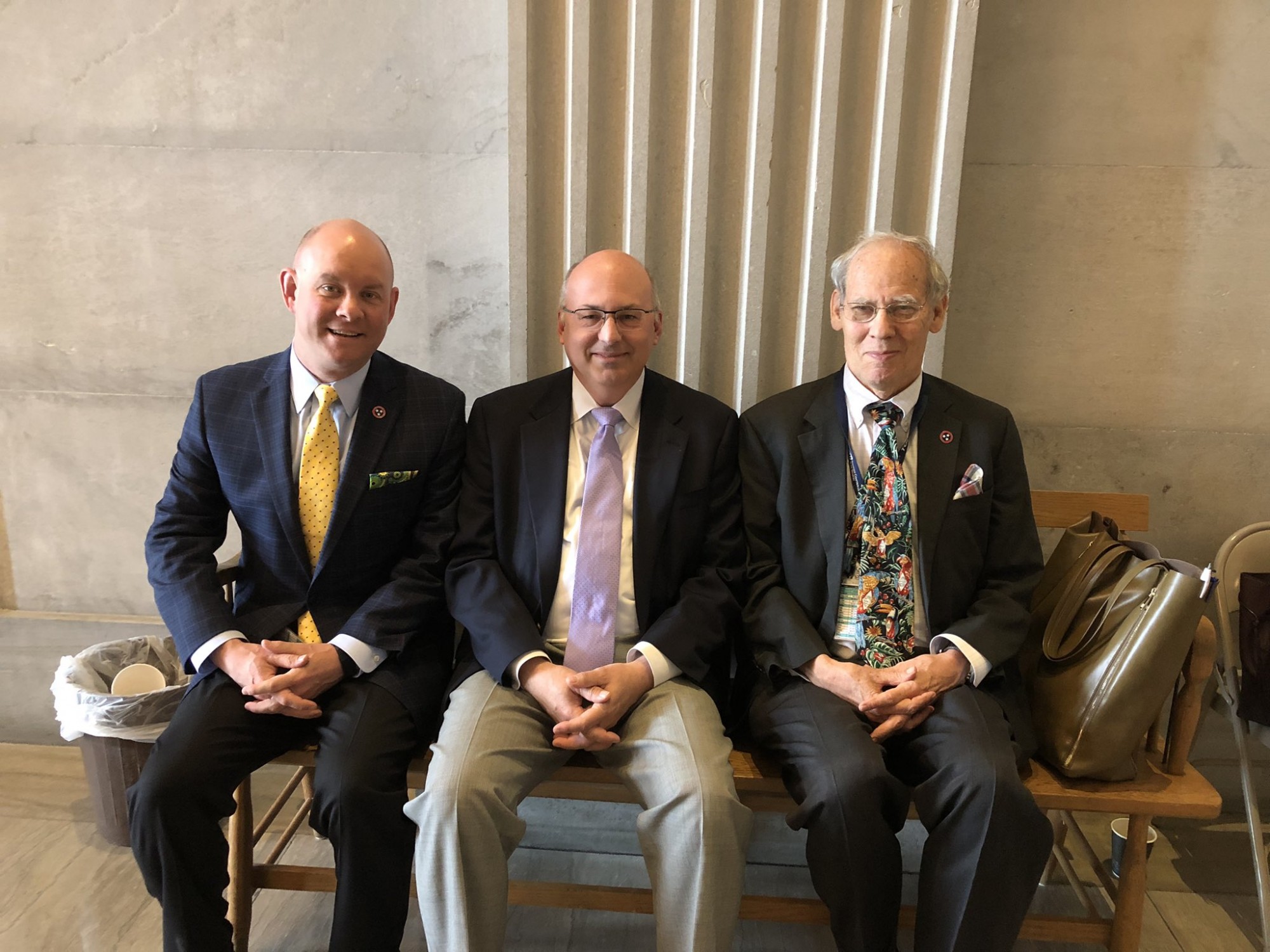 TT&C: The local government audit division also operates the COT CyberAware program. Why is it essential that municipalities are more proactive in cyber security than ever?
JM: We have our COT CyberAware program because often times municipalities don't have a dedicated IT staff, particularly a lot of our smaller municipalities. I cannot underscore how important cybersecurity is. When we go to New York to have our bond rating scored every year, one of the first questions the bond rating agencies ask us is about the cybersecurity of our state. You see so many bad actors out there who try to prey on the state of Tennessee and the comptroller's office. There are ransomware attacks out there. We have phishing attacks and malware attacks every day. We all know this. The reason for the COT CyberAware program is because very simple training can help prevent these cyber attacks. We are glad to be able to help local governments of any size with this cyber awareness training. We want them to be cyber secure. We are reaching out every day to local governments to help with this. Any local government that has concerns about their cybersecurity should give us a call.
TT&C: Your office frequently interacts with local government officials. How would you describe your relationships with municipal officials? What are your goals for continuing to build those relationships?
JM: The comptroller's office is inherently a regulator. We are set up in structure to be that way, and we are powered by the General Assembly to be that way. But just because we are a regulator doesn't mean we have to be adversarial. I am proud and cherish the fact that we have great relationships with municipalities. We have a good working relationship with the Tennessee Municipal League. We have a good working relationship with mayors and city officials across the state. Many local officials around this state from Mountain City to Memphis have my cell phone number and text me or call me personally on the weekend when they have a question. One thing we have tried to do over the past decade is make sure that local government officials know when they have a question or have something they want to do and are not sure about it, to give us a call.
As Comptroller Emeritus Justin P. Wilson has often said and as I will continue to say: "It is always better to call the comptroller before the comptroller calls you." We want to have a very positive, very open, and very close working relationship with local governments. The state is strong, but we can only be as strong as the sum of our parts. Our cities are so important to this state. They are economic engines in all corners of our state. We want all cities to be successful. We are not afraid or ashamed to exert our regulatory authority, but what we want to do before we get there is help. We want to ease the burden of being a regulator by first being a helper. If we can all work at that together, I think we can all achieve better outcomes.
TT&C: What can municipal officials do to aid the comptroller's office and its employees in their mission?
JM: Communicate. As I said, each city has a financial analyst assigned to their city. The finance director or the mayor in those cities should already know who that person is. Stay in touch with them. Cities are audited by an independent CPA who contracts with our office. Stay in contact with your auditor. If you would like to be, stay in touch with our audit staff in our office. But more than anything, if you have a question just call us. We are happy to come visit your community if you want us to do that. I have personally been to communities across the state, big and small. We appreciate the great work cities do, and we are here for them.