Nashville to launch smart parking technology
By KATE COIL
TML Communications Specialist
Parking in Nashville could get smarter thanks to a project seeking to upgrade the technology of meters throughout the city.

Metro Nashville is making plans to replace approximately 1,700 on street metered parking spaces with more advanced meters as part of the city's Smart Parking RPF. The project will include the replacement of 725 meters downtown and 975 meters in the Midtown and Vanderbilt area.

"One of the biggest challenges is outdated parking equipment along with a lack of resources for proper enforcement," said Faye DiMassimo, Metro senior advisor for transportation and infrastructure. "Nashville's parking meters are more than 25 years old and all but a few are coin operated, which in today's environment is not convenient."

In an era when people are more likely to pay for things with credit cards or through apps on smart phones than spare change, DiMassimo said the city's plan calls for new meters that are more user-friendly.

"For Nashville, smart parking means the use of data and technology to maximize convenience and payment options for our parking customers, automate operational processes, and increase overall compliance," she said. "There are so many benefits to this, but just to name a few, there is an app that tells you where available parking spaces are, so you do not have to circle multiple times looking for parking availability. This will not only provide convenience to the user, but will also reduce problems associated with customers having to circle a block multiple times looking for a parking space like congestion, pedestrian safety, and emissions. Imagine if you had an app on your phone that you could use to pay for your parking, and this same app could send you a text if your meter is about to expire, giving you an opportunity to extend your time or move your vehicle before you would incur a ticket. This adds to the customer's convenience, and ultimately makes it easier to comply with payment."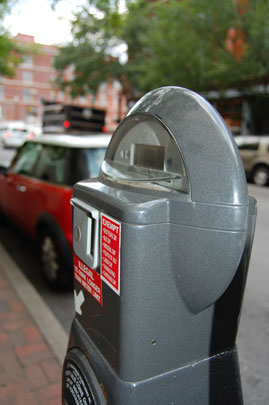 DiMassimo said the new meters will benefit more than just motorists.

"We see this as a huge benefit to business owners who rely on on-street metered parking for their customers," she said. "The upgrades will make it easier for residents and visitors to find available parking spaces closest to the establishment they want to visit, and we anticipate that the more automated notifications regarding parking expirations will result in the intended parking turnover and overall availability for business customers. The data collected from the technology will help the city to inform and shape our parking policies. This data will be imperative to show us areas of improvement and will allow us to measure any impacts to policy changes."

While the meters will be new, DiMassimo said there are no planned changes to parking ordinances or enforcement as a result of the upgrade.

"A metro parking ticket is written for the violation of a Metro Parking Ordinance and may be written by one of six different enforcement agencies in Davidson County, including: the Metropolitan Police Department, Park Police, Airport Authority, Public Works Traffic Enforcement, Vanderbilt Police, and Metro Property Guards," she said. "There are no active code changes being proposed at this time. However, there were some recent code changes that were adopted through ordinance BL2021-646 to allow for a Smart Parking solution. You can find the comprehensive set of code changes online in Metro's Legislative Information Center."

City leaders anticipate that the project will begin this fall, though a more concrete timeline will be available as part of the procurement process with the city's annual budget moves forward.