Safe Bar program trains hospitality workers to prevent sexual assault
By KATE COIL
TML Communications Specialist
A new program is hoping to recruit those in the hospitality industry to help protect both tourists and locals from sexual assault.
Sharon Travis, outreach and advocacy specialist for the Sexual Assault Center (SAC) in Nashville, said the Safe Bar program for Nashville began with a phone call from a concerned man from out-of-town. He reported that his fiancée had come to Nashville as a bridesmaid on a bachelorette trip. Sometime during the previous night, she had been separated from her party. She woke the next morning in a strange place with a stranger and needed help reporting the sexual assault.
When accompanying the young woman to the hospital for a rape kit and after care treatment, officials with the SAC were told by a hospital nurse that stories like the victim's were all too common. Travis said staff at SAC knew they needed to do something to help.
"We started to see an uptick in drug and alcohol-facilitated sexual assaults," Travis said. "I don't know how much of it was that this was increasing or that it was becoming more in our face. As a prevention person and from a public health perspective, we need to make sure we are providing the right support and safety."
Modeled on a similar program launched in Washington, D.C., the Safe Bar program trains staff of bars, restaurants, and other hospitality industry workers to recognize the signs that a patron may be unsafe and to intervene. The Sexual Assault Center is working with the Tennessee Commission to End Domestic and Sexual Violence and the Tennessee Department of Health to expand the program not only in Nashville bars but throughout the state of Tennessee.
At the start of April, 15 bars in Nashville had been trained through the program with a goal of 100 by the end of April, which is Sexual Assault Awareness Month. Programs have also been started in Memphis, Johnson City, and are beginning in Knoxville. Online, on-demand trainings are offered through SAC's website.
"We focus on bystander intervention through the lens of how predators operate. We know alcohol is not the problem; the problem is someone weaponizing alcohol to gain an advantage on another person. There are things that can be done before there is an actual rape. What we are hoping to do is to empower people to use their voice and to use what authority they have in those spaces to prevent these things from happening. Bar staff are there all night and see everything that is going on. A lot of these places have bouncers and security staff who can intervene."
Travis said often times the signs that someone is about to be victimized are there, but it can take a certain awareness to recognize those signs and act.
"Sexual assault is about domination, control, power and manipulation; it's not about sex," she said. "Everyone thinks they do a good job of keeping patrons safe, but they need to look at that from a different vantage point. Preventing sexual assault is about paying attention to nuances that you might not ordinarily pick up on. We want to give the right tools to the people who can be the helpers and a voice to the people who are impacted."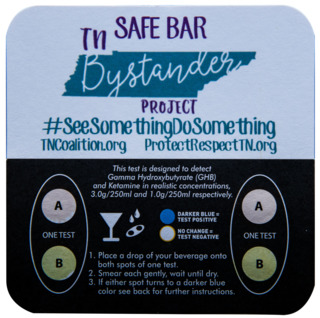 Another program the Sexual Assault Center trains hospitality workers on is the "angel shot" program. Used internationally, a patron who is feeling unsafe can ask a waiter or bartender for an "angel shot," thereby letting them know they need help without alerting a person wishing to do them harm.
The overall goal of both programs is to stop sexual assault before another victim is hurt.
"We don't want to react to things that have already happened," Travis said. "Prevention is about stopping it before it starts. If it looks like we don't have a problem, but we aren't doing anything to address the problem, it means that people don't know how to report it or don't feel safe enough to come forward. It doesn't necessarily mean you're doing a good job. The average sexual offenders strike 398 times before they are caught the first time. The average victim only discloses they have been a victim once. They can commit an offense that many times because we don't pay attention, and we aren't holding them accountable."
Travis said part of the issue is addressing misconceptions that sexual assault only happens to certain types of people.
"I think the biggest misconception is that people think that victims are only from a certain socioeconomic background or only go to certain areas," she said. "They also often blame the victim and say 'well, they shouldn't have been drinking.' If you go to a place that serves libations, you should be able to enjoy yourself without being raped at the end of it. We need to make sure we aren't blaming victims or buying into the 'it couldn't happen to me' mentality. There is no discrimination when it comes to who can be a victim of sexual assault."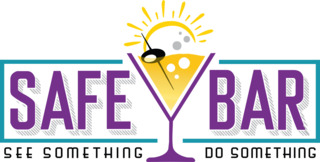 Another misconception is that only "dive bars" or places that cater to a specific type of clientele are locations where sexual assaults can take place.
"I've heard people say that they aren't a dive bar or that they're an upscale restaurant, so this won't happen here as if someone won't go on a blind date to an upscale restaurant," Travis said. "There are a lot more dating sites like Tinder, and we are seeing an uptick in sexual assaults reported from those types of dates, which can take place anywhere. There is no place that is immune from a predator looking for a victim. It can happen in your space, and when you have the mindset that it can't happen in your space, you might be missing some important red flags and cues."
Programs like Safe Bar can also be a boost for the image of businesses who participate.
"People like to go to places where they know they'll be safe," Travis said. "If they know that your business has been proactive and cares enough about their patrons to put these things in place, it could increase your business because you can show what you do to make the safety of patrons a priority."
For more information on the Safe Bar program, visit https://www.sacenter.org/