Tennessee State Library and Archives opens doors at new location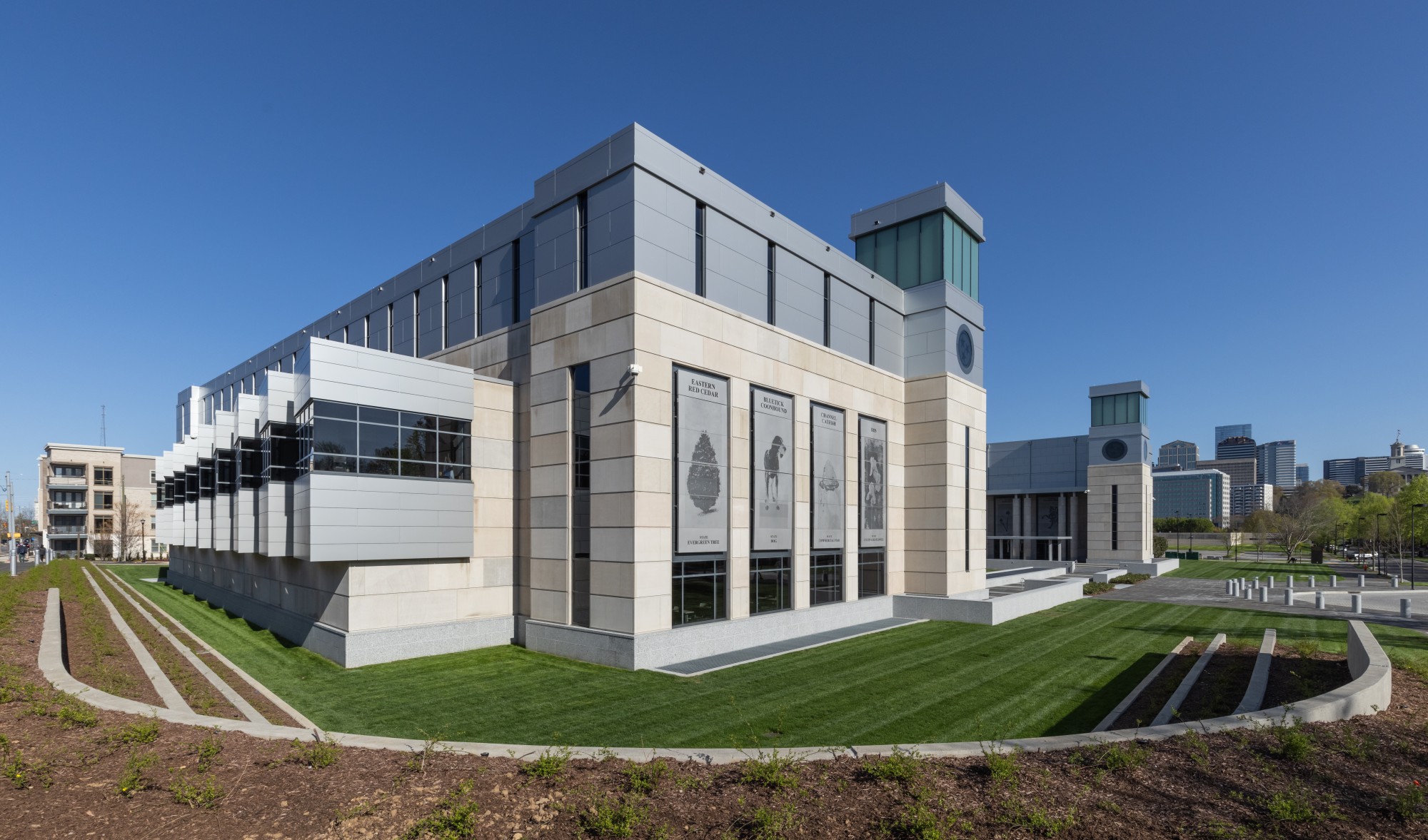 By Kate Coil
TML Communications Specialist
On April 12, state leaders and officials gathered to officially open the new home of the Tennessee State Library and Archives (TSLA) in Nashville.
Located at the intersection of Rep. John Lewis Way North and Jefferson Street, TSLA's new home is across the Bicentennial Mall State Park from the Tennessee State Museum. The $123.8 million project was initially approved by the 110th General Assembly in 2017, though the project was adjusted due to events like the March 2020 tornadoes and the ongoing COVID-19 pandemic.
With its new location, TSLA is better poised to tell Tennessee's story. Secretary of State Tre Hargett said the new facility both protects the state's past while has room to accommodate future needs.
"Preserving Tennessee's legal and civic history is both our statutory responsibility and honor," Hargett said. "The documents housed at the Library and Archives are the foundation of Tennessee's history. Our new state-of-the-art facility will ensure our state's past is properly preserved and accessible for generations to come."
Tennessee State Librarian and Archivist Chuck Sherrill said the purpose of TLSA is to give Tennesseans a physical link to their history.
"Our records tell the Tennessee story," Sherrill said. "The documents in the Library and Archives are Tennessee's tangible link to the past, created by the people who lived those stories. In our new building, many of those stories will come alive for our visitors like never before."
The new facility will be the third location in TLSA's history. Julia Bruck, communications director for the Secretary of State's Office, said TLSA has a history dating back to 1854.
"The Tennessee State Library was originally housed in the State Capitol. Its purpose was to house the small law library and provide a sort of gentlemen's reading room for legislators and officials," Bruck said. "In 1919, the fledgling state archives program was added, creating the Tennessee State Library and Archives (TSLA). The role of the TSLA expanded in 1927 when the rich collections of the Tennessee Historical Society were placed in trust at the State Library and Archives."
TSLA then moved across the street from the Capitol in the 1950s.
"By the time WWII ended, the TSLA had outgrown its space in the State Capitol," Bruck said. "The Tennessee General Assembly approved funding for a new building and opened its doors in 1953 to the public. Beginning in 1955, Tennessee was one of the first states to record its General Assembly and committees' proceedings and continues to this day. Current digital recordings are stored electronically, but the Library and Archives has 50,330 cassettes of earlier legislative recordings."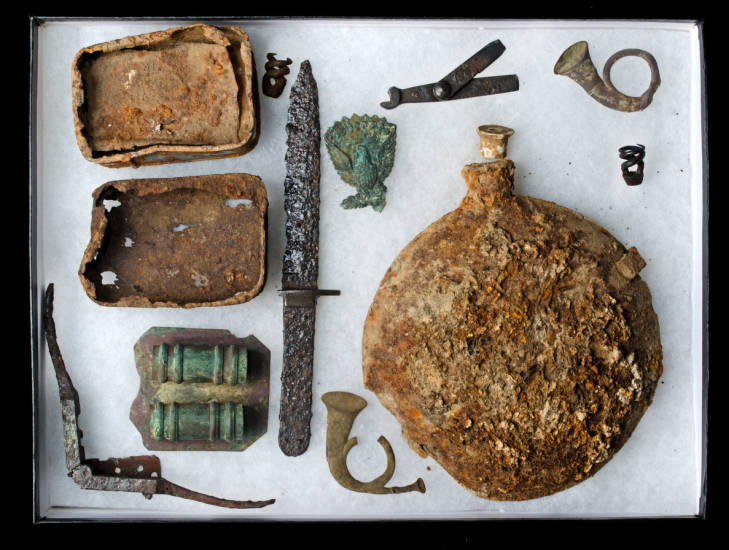 After more than a year of preparation, TSLA staff started moving and installing collections and exhibits in the new building at the beginning of February.
"Countless hours of planning by our staff has gone into carefully and thoughtfully transporting our historical documents, manuscripts and collections," Sherill said. "Thanks to the dedication of our staff and the professionalism of our moving contractor, most of the 500,000 books and 40,000 boxes of archival material in our collection will be available for Tennesseans when we open our doors in April."
Bruck said the larger and more technologically advanced building is a major upgrade from TSLA's current 1950s era home. The new 165,000-square foot-facility increases the facility's capacity by nearly 40%.
"A climate-controlled chamber for safely storing historic books and manuscripts with a space-saving robotic retrieval system will house a majority of our collections," Bruck said. "State-of-the-art conservation equipment including our new blast freezer, temperature-controlled vaults and large conservation lab will help preserve and save damaged materials for our collection and collections across Tennessee. The new facility also has classrooms for student groups and meeting space for training librarians and archivists."
The advent of the digital age has made it easier to preserve some of TSLA's collection, though Bruck said some more traditional methods, like microfilm, are still important for preservation."
Digitization has made it much easier to provide our users with copies of documents, maps and images," she said. "In the past, we had to create and mail photographic prints of images and photocopies of documents. Thanks to digitization, we can offer and satisfy a request by sending a digital file saving on cost and time. Many of our most popular materials have been digitization for use. Many state agencies now create records, such as birth and death records, digitally. We have developed methods to ingest these files and also create microfilm copies for preservation. For long-term preservation, we still use microfilm since it has a shelf life of 500 years if kept in proper conditions."
The new technology and the new location are all part of TSLA's mission to both preserve the state's history and make that history available to all Tennesseans.
"Today, the TSLA has become Tennessee's premier historical research facility and actively promotes library and archival development throughout the state," Bruck said. "It has extensive and wide-ranging collections of original historical documents which includes state and county records, censuses and genealogical information, military records, penitentiary records, newspapers, city directories and telephone books, bibliographies, ledgers, manuscripts, letters, diaries, maps, photographs, broadsides, prints, postcards, oral histories, films, sheet music and general reference materials."
Visitors to TSLA can find a wide variety of items. Beyond the documents, photographs, maps, letters, and petitions one might expect to find in the archive, TSLA also holds unique items including children's toys, glass bottles, post cards, tools, textiles, quilts, musical instruments, invitations, and slides for magic lanterns, which were one of the precursors to modern-day film.
Bruck said visitors can also see some of the most important documents and papers relating to the state's history from its founding to the present day.
"TSLA is home to several notable historical documents, including Tennessee's Constitutions, letters from Tennessee's three presidents, Civil War diaries, records of 55 past governors of the state, and original records and maps of the State of Franklin," she said. "The collections include copies of virtually every book published about Tennessee and Tennesseans.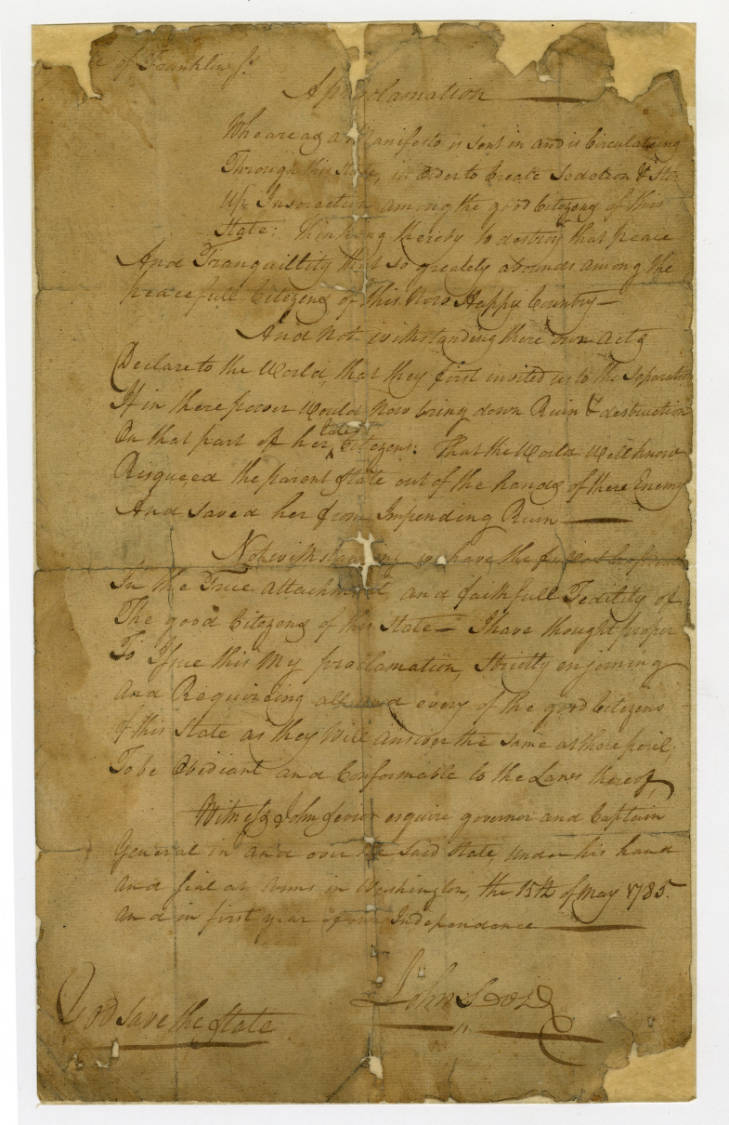 TSLA preserves original documents from court cases and legislation, along with audio recordings of legislative proceedings since 1955. Copies of the records from every Tennessee courthouse and all surviving Tennessee newspapers can also be viewed in the library's collections."

To learn more about TSLA, visit https://sos.tn.gov/tsla and to check out TSLA's digital resources, visit the Tennessee Virtual Archive at https://teva.contentdm.oclc.org.