Tim Kelly tackles big agenda as new Chattanooga mayor
By KATE COIL
TML Communications Specialist
Since his swearing in as the 74th mayor of Chattanooga in April, Mayor Tim Kelly has hit the ground running on numerous programs and initiatives to help the Scenic City move forward and recover from the pandemic.

A Chattanooga native, Kelly graduated from the city's Baylor School in 1985. He went on to attend Columbia University in New York as a John Jay Scholar, returning to his hometown to work at the family's auto dealerships, which were founded by his grandfather in 1936. He returned to school in 2012 to earn his MBA from Emory University in Atlanta.

In addition to the family's Cadillac and Saab dealerships, Kelly added a Subaru and Polaris dealership to the family brand. He also created the Zipflip and SocialBot apps. In 2009, he co-founded the Chattanooga Football Club to play in the National Premier Soccer League (NPSL). The team is the only major sports team besides the Green Bay Backers to offer a common stock to the public, allowing fans to own a part of the team.

Kelly is also prominent in several community organizations in Chattanooga, including sitting on the boards of the Chattanooga Chamber of Commerce, Community Foundation, Benwood Foundation, Big Brothers and Big Sisters of Chattanooga, Chattanooga 2.0, the Community Foundation of Greater Chattanooga, Arts Build, and the River City Company. He is also a trustee of his alma mater the Baylor School.

Kelly is married to Ginny, a running coach and event coordinator, and has two sons, Jack and Cannon.
TT&C: You are a lifelong Chattanooga resident. Why do you feel Chattanooga is the best place to work and raise a family?

Tim Kelly: As an entrepreneur who has founded several successful businesses, I know that Chattanooga has a number of competitive advantages that we could better leverage for our economic benefit, and I'll be working hard as mayor to do just that.

We're known as the Scenic City for a reason. My wife Ginny and I have spent a lot of time in the outdoors with folks from all over the country, and the thing that we keep hearing is that there's no other place where you can stay downtown near the nightlife, then drive 15 minutes in any direction to reach world-class climbing, hiking, biking, and boating—not to mention some of the most beautiful vistas in the nation. There's something for everybody here, and it's all within reach of downtown amenities like Coolidge Park, the Tennessee Aquarium and our walking bridge that, taken together, amount to a very valuable asset and a sustainable competitive advantage.

Our second big competitive advantage is our world-class internet infrastructure. Whether at home or at work, every family can take advantage of our citywide gigabit fiber, which allows us to communicate and work together seamlessly from Chattanooga with anyone in the world. That's another huge asset, particularly when you consider the uptick in interest from those who want to work from home. We've made internet access here a utility just like electricity and water — reliable, inexpensive and plentiful.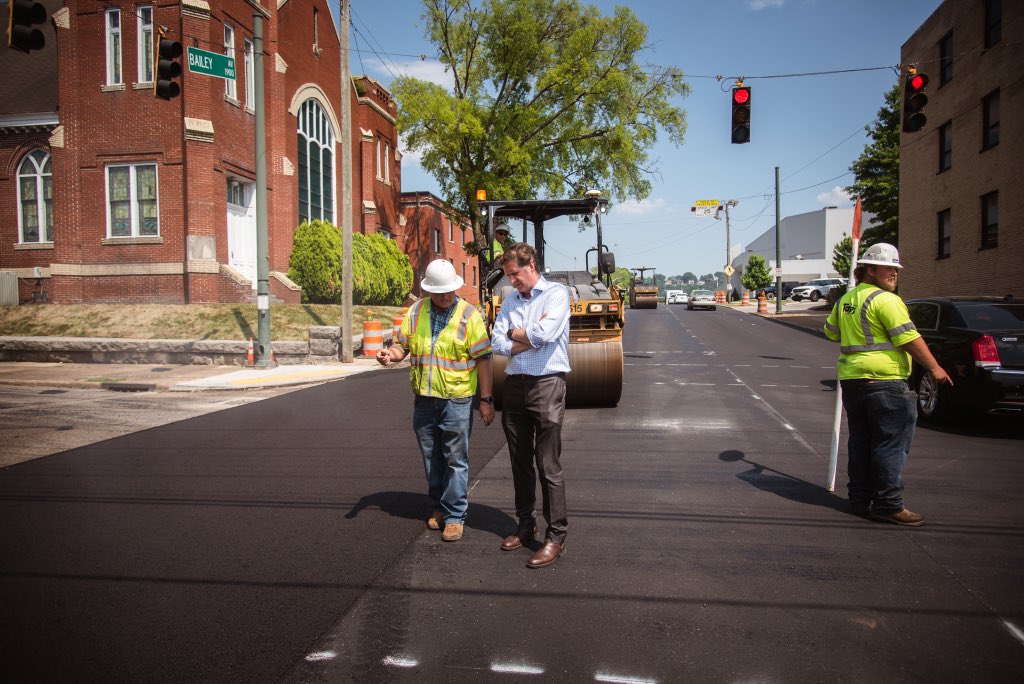 No. three, when you stack Chattanooga up next to other cities that offer similar advantages, a big difference that sticks out is cost of living. Next to Austin or Boulder or San Francisco, Chattanooga offers a higher quality of life in many respects while also being more affordable to workers with families.

Is there more we can do? Absolutely. We have to do more to fix the structural problems that hold too many of our residents back, and that's something I've pledged to work on. And we have to ensure that housing remains affordable for Chattanooga residents, and that the rising prosperity in our downtown is shared by every neighborhood.
All that said, I believe our quality of life, our vibrant culture, our innovative approach and the variety of activities for families together make Chattanooga a top choice for anyone looking to live and raise a family.
TT&C: What are Chattanooga's greatest strengths? The challenges?

TK: In addition to our outdoor assets, our technological advantages and our quality of life, Chattanooga's people are its greatest asset. There's a love of community here that enables us to work together and get things done that you don't hear about in larger cities. When I ran for mayor, the theme that I ran on was 'One Chattanooga' and 60% of voters pulled the lever for that idea. Chattanooga is used to coming together to tackle tough problems, and as mayor I've already started working together across our city to put the right people together to get things done.
The other side of the coin is that when people aren't working together, aren't listening to each other and aren't putting their heads together to solve problems, that in turn becomes our biggest challenge. We can't progress as a city if we're talking past one another, and I see one of the roles the city's mayor must embrace is that of an orchestra conductor, working together with every group to move our city forward. I'd add that for many of Tennessee's smaller cities, this is probably also the case: their residents' love of place, and determination to put their community's needs first is a powerful asset that should be recognized and better utilized.
TT&C: Providing quality education for Chattanooga's children is one of your priorities. While the Hamilton County government is largely in charge of overseeing the local school system, what things can the city government do to improve education and educational resources?

TK: While it's true that Hamilton County funds schools in our area, the schools located in Chattanooga are still "city schools" as far as I'm concerned, and are vitally important to our community's interest. I'm looking forward to working alongside Dr. Bryan Johnson to explore ways for the city to better support K-12 education here, from trade schools to more effective transportation. But beyond K-12, there is one very big way that we can help: early learning.

By making deeper investments in early learning, we can ensure that the students who enter our K-12 education system are better prepared for the rigors of school and are able to progress on grade level. This will have far reaching consequences in these students' lives and strengthen our workforce. Parents will also be able to pursue their own opportunities while their young children are learning some of the basic building blocks of life and learning that will serve them for years to come.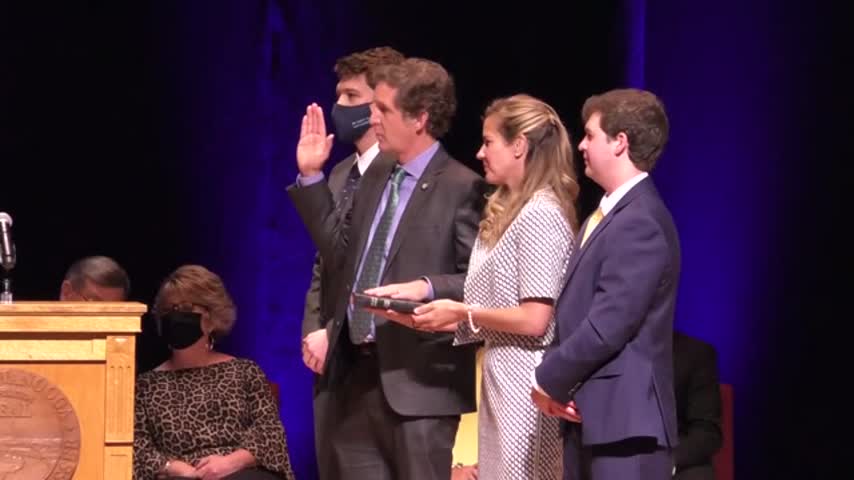 TT&C: You have focused on strengthening Chattanooga's neighborhoods. How will you structure your approach for the diverse neighborhoods that the city serves?
TK: We have to begin to shift resources back into our neighborhoods. There's no doubt, prior to this pandemic, that parts of Chattanooga have seen a lot of success and growth. But many other parts of our city have fallen behind. As mayor, I am bound and determined to make sure every one of our neighborhoods can share in our success. A big part of this strategy for me is going to be investing in community centers that serve as the front door for our city. We should be pushing more resources out to where people are, instead of just asking people to come to us.
TT&C: Addressing homelessness and affordable housing are two parts of your goals. What steps and partners should be involved in achieving improved housing needs in the city?
TK: The only lasting solution to homelessness is a home, and I'm a strong advocate for a housing-first model that stabilizes the client and surrounds them with treatment options. The county runs a program called FUSE, which is funded by federal grants, that provides our chronically homeless population with permanent supportive housing. That's the kind of strategy I'd love to scale up and work with partners to provide for every single one of our homeless residents. I'd like to see that type of program expanded to cover a larger proportion of our homeless population.

It's also important to recognize that individuals experiencing homelessness, just like the broader population, come in all shapes and sizes, and from all walks of life. Some have just hit an unexpected bump in the road and simply need a quick transition back into housing to get back on track, while others have experienced homelessness for years and even decades—and often struggle with mental illness and trauma—and need more intentional support and care. That variety in situations is why we need a low- or no-barrier shelter that allows us to triage homeless clients and get them routed to the appropriate agency or nonprofit to get help.

Affordable housing is somewhat related to homelessness, but it also comes with its own set of challenges and opportunities. As mayor, I've committed to accelerating the creation of affordable housing by empowering more citizens to develop or create affordable units, and using creative "capital stacks" to attract multi-sector investment. We also have to make it easier for builders to create affordable housing, removing or streamlining some of the regulatory hurdles that are in place. Those hurdles, which add time and expense to these projects, need to be removed if the market is to create enough truly affordable housing to satisfy growing demand for it.
TT&C: The availability of good paying jobs is a focus for you. What are the appropriate goals and where should Chattanooga concentrate its economic growth and development?
TK: There are primarily two ways to create new jobs — we can attract employers to relocate here or we can grow them here. As mayor, I'll be working to do both. As an entrepreneur myself, I understand some of the hurdles that new employers face, from ensuring that their back-office is in order to attracting the right workers to help their business grow. We'll be working to create a one-stop shop for local entrepreneurs, in partnership with others, to ensure that anyone looking to create and grow a business in Chattanooga has easy access to all the resources they need to make their dream a reality. But I've also worked with big businesses, from two tours of duty on the Chamber of Commerce to my work with large automobile and powersports manufacturers. As a longtime employer myself, I understand the unique benefits of being located in Chattanooga, and I look forward to working with the Chamber and others to communicate those to prospective employers.
TT&C: Public safety is an important topic in our cities. What are the components to address this issue in Chattanooga?
TK: Public safety is perhaps the most important issue faced by any government. I believe in community policing as the most effective long-term strategy we can employ, and I look forward to working with the department to ensure that our police officers are working with our neighbors in our neighborhoods. As our officers spend more time in the community, it's also important that our officers reflect the city we serve and I am committed to ensuring our cadet classes represent that diversity.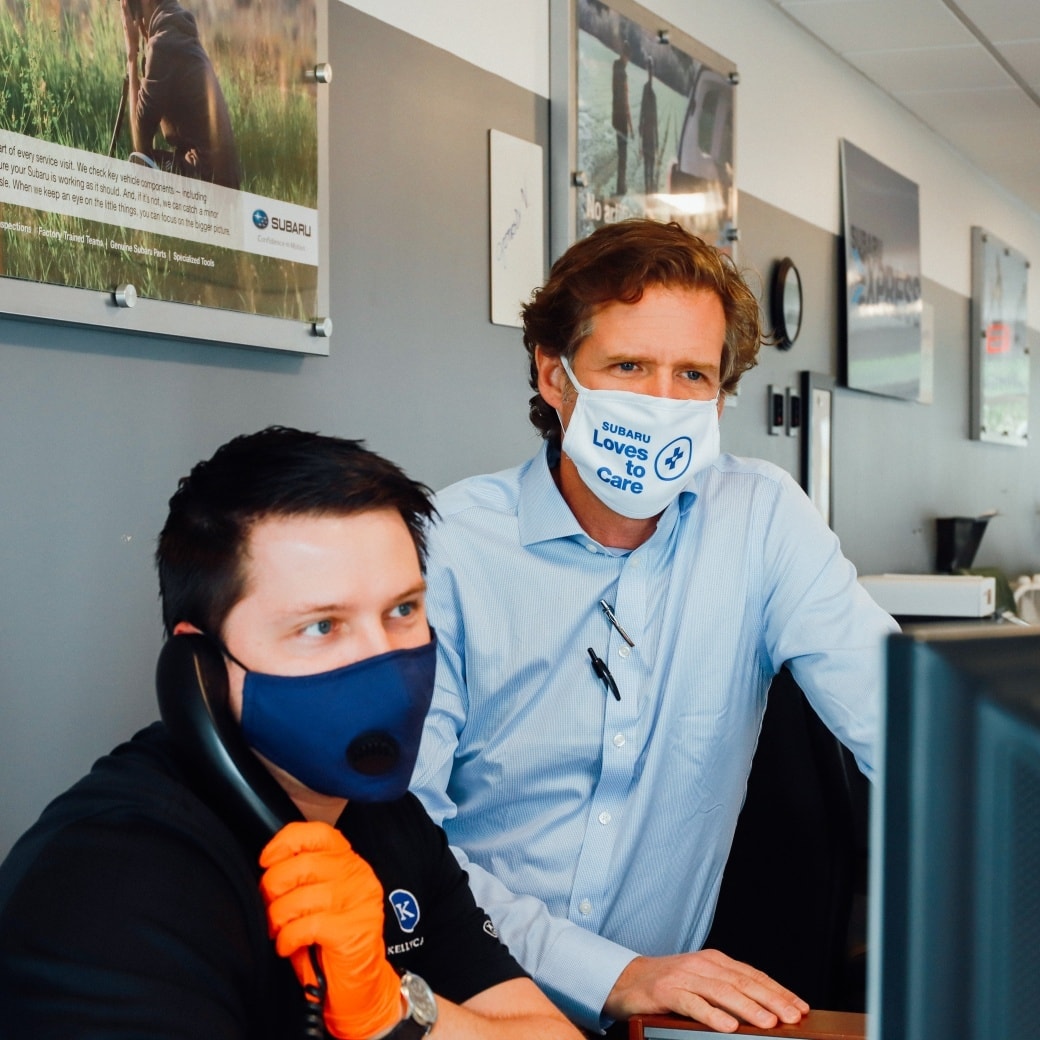 TT&C: If the federal government approves new funds for infrastructure, what are the city's biggest challenges?
TK: When I campaigned, people heard a lot about potholes. It's clear that we've got some work to do—especially in areas where we've seen a lot of residential growth. I plan to spend more on paving and road maintenance than we have previously, and we're taking a close look at the approach we use to determine where to send our resources to ensure that we're maximizing our bang for the buck and keeping our most used roads in good condition.

Like many cities across America, we've got bridges and sewer systems in bad need of repair and replacement. Many of these bridges connect communities together. And while sewer and drainage is never exactly exciting conversation, it does put a serious strain on our finances. If the American Jobs Plan passes, I'm looking forward to implementing some bold solutions to our transportation, sewer, and civic infrastructure.
TT&C: You have 24 hours to show someone who has never been to Chattanooga what makes the city special. What do you share?
TK: Chattanooga has an incredible trail system that stretches more than 150 linear miles on public lands, with more than 100 more miles on greenways in and around the city, so I'd spend much of the day there, from the Bluff Trail on Lookout Mountain to just about any section of our Riverwalk that runs along the banks of the Tennessee.

You almost can't go wrong eating lunch at a local restaurant downtown, from Uncle Larry's Hot Fish to Main Street Meats - or anywhere in between. Then I'd head down to the Tennessee Aquarium to visit before taking a stroll across the Walnut Street Bridge, and finish out the day with some standup paddleboarding on the river around Maclellan Island (or, for those not quite as adventurous, perhaps just a trip on a Chattanooga Duck boat or the Southern Belle riverboat- the view of the city from the river is just amazing).

Finally, I'd get dinner at Easy Bistro, Alleia, St. Johns or any one of our many excellent restaurants. And of course, if the Lookouts or Chattanooga FC are in town, I'd catch a baseball or soccer game to see Chattanooga's great civic spirit on full display. The great thing about Chattanooga is no matter where you find yourself, there's always something great to see, and an interesting character to meet!