Tullahoma, Arnold AFB celebrate 70 years of partnership
By KATE COIL
TML Communications Specialist
The city of Tullahoma is celebrating alongside Arnold Air Force Base as the base celebrates the 70th anniversary of its Arnold Engineering Development Complex (AEDC).
The headquarters of more than 68 test facilities, AEDC has had a hand in the development of everything from commercial jets to military planes to space shuttles in its seven-decade history. One of the most advanced and largest complex of flight simulation test facilities in the world, a recent study found that AEDC and Arnold Air Force base have a $680 million economic impact for the state of Tennessee.

Closer to home in Tullahoma, the base itself accounts for thousands of jobs both on site and those secondary jobs created by home construction and income generated by employees at local supermarkets, car dealerships, and retail.

Beyond economic impact, AEDC and its partnership with the University of Tennessee Space Institute (UTSI) – also located in Tullahoma – have created a more intangible impact. In the city with a population of around 20,000, it isn't uncommon for the world's top hypersonic scientists and researchers to make an appearance at school career day or to meet an astronaut while walking down the aisle at the grocery store.
TAKING OFF
The history of the base began during World War II when the U.S. Army purchased two properties in the city. The first, Camp Forrest, was used as a training area for infantry, artillery, engineer, and signal ordination as well as a hospital. Later, Camp Forest became a prisoner of war camp for German POWs. The second, William Northern Field, was an air training base for B-24 Liberator bombers. The two bases helped the city's population grow from 4,500 at the beginning of the war to 75,000 at the end of it.

With World War II over, both properties began a transition. William Northern Field became what is now the Tullahoma Municipal Airport. Camp Forrest was selected by Congress in 1949 as the location for the new Air Engineering Development Center – the original name for AEDC – and was officially opened in 1951. The base was named The Arnold Airforce Base in honor of Gen. Henry Harley "Hap" Arnold, an aviation pioneer and commanding general of the U.S. Army Air Forces, the precursor to the modern Air Force.

C. Thomas Robinson, executive director of the Tullahoma Area Economic Development Corporation, said AEDC played an important role as the Cold War Space Race began to heat up.

"They knew from the work and fighting that went on during World War II that we needed to upgrade our scientific and testing abilities for this new phenomenon where airpower played such a significant role," Robinson said. "We could see going forward that we would continue to test and develop better products than we had during the war."

In 1964, UTSI was established to support AEDC's mission. Tullahoma Mayor Ray Knowis said UTSI has become a valuable resource to the community at large as well.

"One of the things that came necessarily at AEDC when it was being developed was a great need for advanced engineering degrees," Knowis said. "That was the genesis of UTSI. There are at least 14 astronauts who have gone through UTSI. The University of Tennessee Space Institute is a gem in our city."

Dr. John Schmisseur, H.H. Arnold Chair and B.H. Goethert professor with UTSI, said UTSI's role has evolved with AEDC.

"I think our greatest contributions and real opportunities for moving forward is serve as an academic partner that can provide a foundation and cornerstone for the development of the workforce in this area of Tennessee," Schmisseur said. "I think UTSI's role is not only to provide that type of workforce to AEDC but to also be a real driver for economic development and advanced technology development that supports not only AEDC but also utilizes the opportunities in Huntsville to create more technology-oriented economic growth in the state."
TESTING, TESTING
From small planes to space vehicles, AEDC has held a major role in making sure transportation is safe, no matter the altitude, atmosphere – or lack thereof.
Knowis spent two-and-a-half years as a designer at AEDC's Propulsion Wind Tunnel Design Section before working for AEDC contractor Micro Craft for more than 30 years and knows some of this work first-hand.

"When we began launching space vehicles, we didn't know how the materials would react in the harsh environment of space," Knowis said. "For instance, materials that will rust will rust many times more rapidly in the environment of space than they do on earth. You have harsh temperatures that materials have to go through. They built the space chambers, and the first space chambers they built at AEDC is still in use today. They can turn it into a complete vacuum and can test it at -470 degree Fahrenheit. They have added two other space chambers that are larger that are still in use. They don't need to do aerodynamic testing on space vehicles because there is no air in space. You would hardly know that it came out of AEDC, but a lot of the space application things they do can have implications for the everyday man on the street."

Closer to the ground, Knowis said the facility is also an essential part of ensuring aircraft operate properly.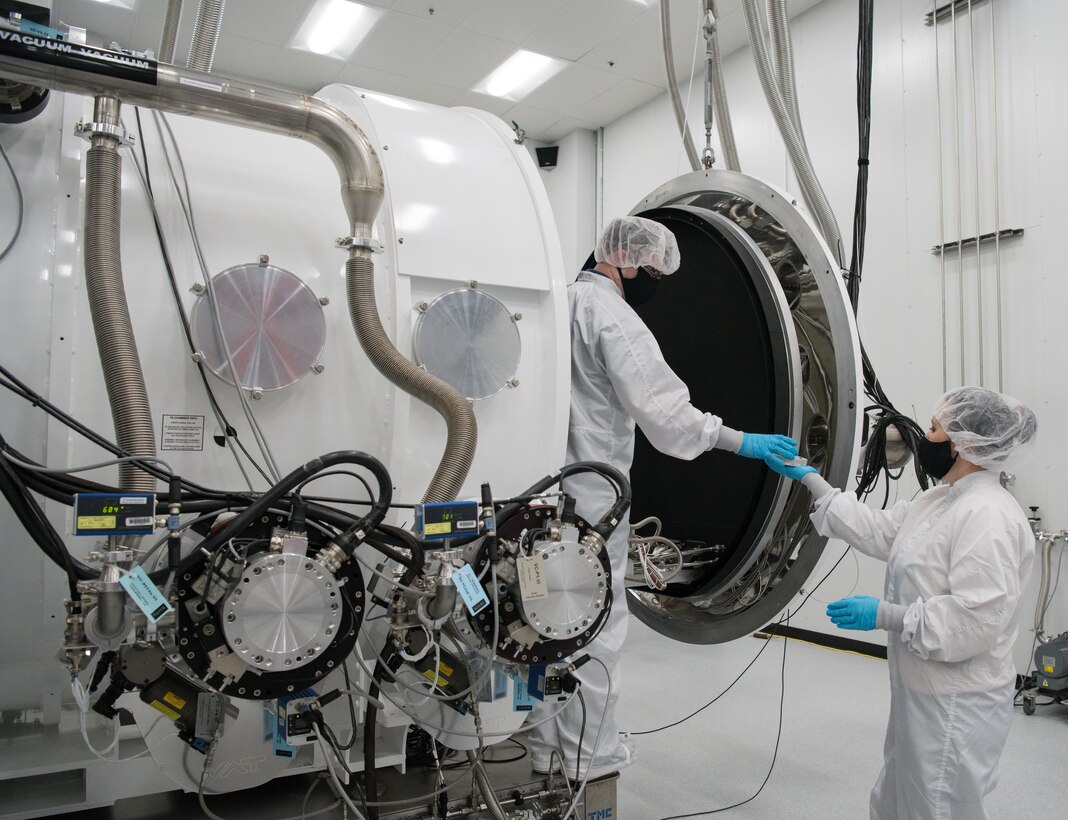 "The aerodynamic testing is done in two primary wind tunnel facilities at AEDC," he said. "There is the propulsion wind tunnel, which is a trans-sonic tunnel. There is also a super-sonic tunnel. There is a range of wind tunnels in sizes and speeds. Engine testing is where they take anything from the engines they put in fighter jets all the way up to the giant engines built for commercial transport. Those engines are tested in the wind tunnels with live firing. They measure the thrust from those engines on their full power. All of the large transport planes you fly on today are flown on engines that were tested at AEDC."

Beyond flight, Schmisseur said a lot of the work done by AEDC and UTSI has implications for most people they don't even realize.

"There are many things we take advantage of today that started off as aerospace capabilities," Schmisseur said. "If you watch Netflix or Disney streaming, anything like that is delivered through satellite streaming. That started off as a capability the Department of Defense wanted to utilize. Odds are, some of the things that put those satellites in position or allowed them to survive in space took place at AEDC. As we seek to develop military capabilities, the long-term spin-off impacts general society. A lot of the things we take advantage of today are based on advancements from the space program."

Other projects have far-reaching consequences for American defense and the aerospace industry.

"Microcraft builds aerospace test vehicles and the MACH 10 flight vehicles like the NASA X-43A that set the air-breathing hypersonic aircraft speed world record," Knowis said. "We have GTL that has some propriety technology for light weight fuel tanks for hydrogen and rocket vehicles. XP Services at our airport does helicopter refurbishing. We have those kinds of things going on in town in addition to some of the contractors in AEDC, who have their headquarters in downtown Tullahoma."
LOCAL IMPACT
When employees of AEDC and UTSI clock out for the evening, they spend their time – and money – in Tullahoma. Robinson said the two facilities have a large economic impact on the community.

"There are about 31,000 people who work out at the base," he said. "Of that, about 60 to 70 are actual Airforce-uniform-wearing people. There is a good smattering of civilian personnel who are hired by and work for the government. A great number of the people who work out at the base are employed by defense contractors. These are private companies. There are seven prime subcontractors out at the base who do a great deal of the work, run some of the testing, and are involved in all aspects."

Robinson said the impact is felt in every economic sector of the community.

"All these people have to eat, buy clothes, and those things," he said. "One of the things I work on is retail development, and we are at the center of a lot of small towns. They all have some tie to us in that we have grown and attracted retail development. In the past five years, we had three pretty good-sized grocery stores, but we were still able to attract a Publix and an Aldi's. Over the last eight years, we have been averaging $225 increase year-over-year with sales tax. We have a good regional hospital here that was recently taken over by Vanderbilt. The doctors that go with that hospital are higher-paying and help that economic surplus get better and better."

AEDC and UTSI have also proved to be powerful recruitment tools – and not just for the aerospace industry.

"One of the first things a potential industry captain or someone who wants to relocate their business to Tullahoma looks at it's the availability of the workforce and the education of the workforce," Knowis said. "That is one of the strong suits that Tullahoma has. Our employment problem is not with unemployment but that we have more jobs than people. These are high-paying jobs. AEDC is one of the reasons we can grow in the way we want to grow."

Schmisseur said the Tullahoma area has great potential as the center of a high-tech industry corridor.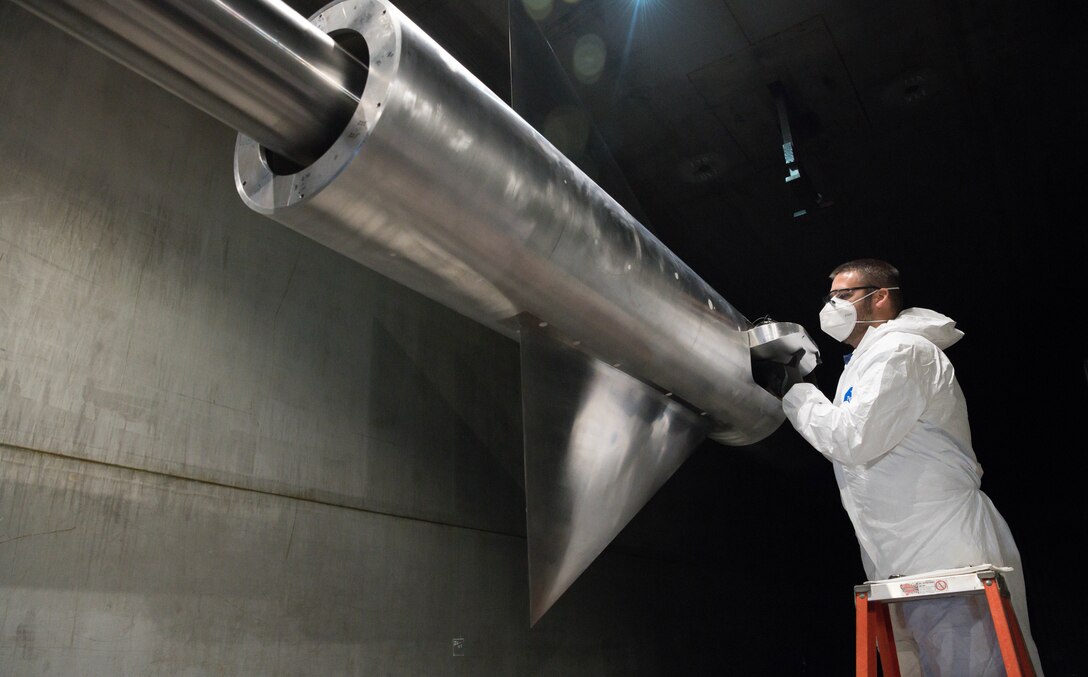 "I think one of the greatest opportunities we have is to continue to use the space institute to drive more technology-oriented businesses to the region," he said. "I think AEDC has an opportunity to be an end user for technology and UT has an opportunity to foster that economic growth by supporting industrial development of regional businesses around AEDC. UTSI can be an incubator for new ideas."

AEDC and UTSI also have economic implications for the state of Tennessee at large.

"I think the greatest thing to keep in mind is that aerospace and defense is an unrealized opportunity within Tennessee we need to capitalize on more," Schmisseur said. "There is a tremendous opportunity we have to foster and drive economic growth with more alignment of the state behind it. We have gotten tremendous support from the state. The state provided $1 million for a new MACH 4 wind tunnel at UTSI that is designed to complement the facilities at AEDC. We have been able to develop new ways for visualizing the flow of field using that facility that have been transitioned and picked up over at AEDC. In terms of securing additional federal funding, we have brought in more than ten times the amount of resources than what the state provided in competitive federal funding to bring new resources to Tennessee as a result of that wind tunnel investment. We have made tremendous progress in getting federal and industry funding to support our progress and investment in the state."

Schmisseur said the highly-educated workforce has trickled down to the local schools.

"One of the immediate benefits in terms of having an aerospace and defense-oriented culture is that our school systems are world class," he said. "I think we all take for granted the fantastic schools we have here in Tullahoma. We have a very educated population, and it reflects in the community around us. As we bring in new scientists and engineers, they typically buy a home. They contribute economically in the community and do so at a level appropriate for a technology-oriented household."

Knowis said another effect is that Tullahoma citizens have developed a sense of complacency about having top rocket scientists and astronauts as their neighbors.

"We have had astronauts buying their groceries in downtown Tullahoma," Knowis said. "They were sending their kids to school with the Tullahoma citizenry. It was very easy and commonplace to associate ourselves with people who were going into space. They are our neighbors. Because of that, we have attracted a pretty high level of education workforce here in Tullahoma. That has translated into the school system. These kids were getting a big education at home and one in our school systems that elevated the academic performance of the whole system. We tend to take things like that for granted in Tullahoma because while we are unique, we have grown accustomed to it."
AD ASTRA
After 70 years, the mission of AEDC is not slowing down.

"Four-and-a-half years ago, the Department of Defense decided they were going to base all the testing for hypersonic vehicles at AEDC," Robinson said. "There are super-high-speed vehicles being tested there. We have the best and brightest hypersonic engineers in the world."

Schmisseur said the work being done at the two facilities could have far-reaching consequences for ordinary travelers.

"The world gets closer together through aerospace capabilities," he said. "With the high-speed capabilities we are currently working on, we are drawing the world even closer together. One of the things being worked on right now is hypersonics, which is very high-speed flight. A couple benefits are coming out of that beyond national defense. The near-term application is national defense, but after that is brings down the cost of access to space. That has implications with global positioning, how cars are connected to satellites, and being able to populate those things where we can fix things when something goes wrong. Beyond that, imagine being able to get on a high-speed plane and being able to go on a day-trip across the world and come back."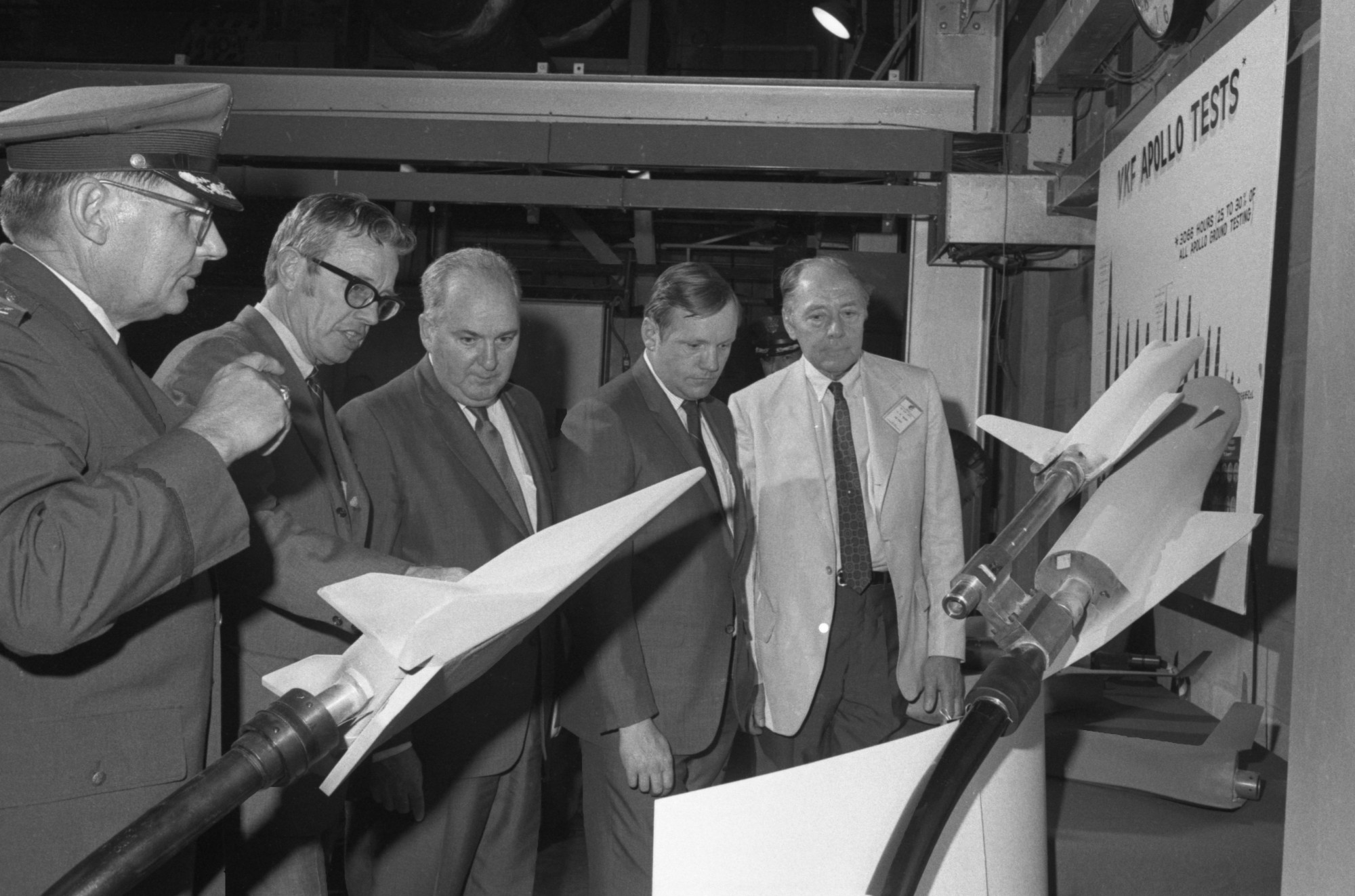 The location of the new U.S. Space Force about 60 miles away in Huntsville, Ala., may also play a role in the future of the two institutions.

"One of the reasons they selected Huntsville, Ala., as the headquarters of Space Force is because of the large existence of airports, officers, and engineers in the area," Robinson said. "They also looked at the number and availability of high-speed engineers and support staff they could utilize in a 50-miles radius. It speaks well of Huntsville and Tullahoma that Huntsville was selected for this.

Even without Space Force, Schmisseur AEDC and UTSI are already busier than ever.

"There is a tremendous demand for both what UTSI and AEDC do right now," he said. "The need for developing high-speed system is so great. We are operating well over maximum capacity at both AEDC and UTSI right now. The Space Force may create further demands, but honestly, we are in tremendous demand, just looking at atmospheric, high-speed flight. Many of the opportunities we have right now and the critical role that both UTSI and AEDC are playing are not as widely recognized in the public because there isn't a new Space Force with them. We are incredibly busy working on one of the top DOD priorities, which is the realization of hypersonic and high-speed system."

The work continues, from Tennessee to the stars.

"We make things in Tennessee," Schmisseur said. "One day, we should be able to look back and say we designed, built, tested, and ultimately supported the entire aerospace/defense system from Tennessee. That is the goal we are working on with our communities, the state, and the University of Tennessee. We could all foster a greater technology base."